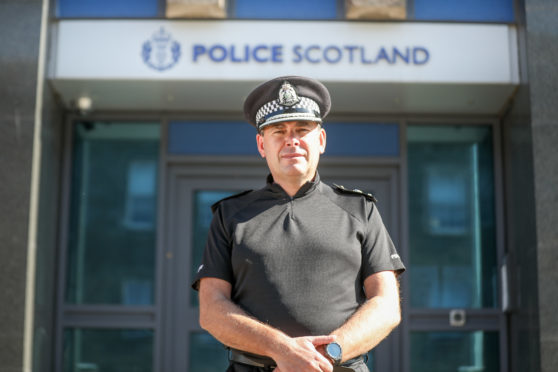 Councillors in Dundee have expressed concern over the rising number of frauds reported in the city, with figures currently sitting at 50% higher than the national average.
Chief Superintendent Andrew Todd, Tayside's most senior police officer, told members of Dundee's community safety and public protection committee there had been a 58% rise in cases reported between April and September compared to the same period in 2018.
The latest figures, presented in Police Scotland's quarterly report for Dundee, show an increase in the number of reports of fraud from 148 to 235, equivalent to 15.85 incidents for every 10,000 people living in the city.
The increase is being partly put down to a change in the way incidents of suspected fraud are recorded.
Mr Todd said tracking down fraudsters was putting a considerable strain on local resources and the fact that they might increasingly be based anywhere in the world was one reason for a drop in detection rates from 43.9% to 34.5% this year.
"It is expected crimes of this nature will continue to rise as criminals become more and more sophisticated in their methods through the use of technology," he said.
"There have already been reports of fraudulent activity around the collapse of Thomas Cook reported across Scotland.
"Fraud is often a complex crime to investigate, local officers have access to support from a National Economic Crime Unit.
"A large number of crimes reported in Scotland have originated and have been committed by people outwith the UK and Northern Ireland."
Broughty Ferry councillor Craig Duncan quizzed Mr Todd on the report, describing the figures as a "remarkable increase" and asking for clarification on where incidents are being carried out "so communities can be on their guard".
Mr Todd said the force's focus was on prevention due to the "remote" chance of locating individual offenders and encouraged the public to think twice about transactions which seem too good to be true.
He said: "Telephone fraud can be committed anywhere. The chance of finding an offender is quite remote so our focus has to be on prevention.
"Bogus workmen are here and now. We're working closely with Trading Standards but I think we could do more."
Police distributed leaflets to more than 500 homes in St Marys, Ardler and Kirkton in September following a number of reports relating to email scams.
According to the quarterly report, officers in Dundee have received additional training to allow them to better respond to reports of fraud and a number of safety talks have taken place in sheltered housing complexes around bogus workmen and scammers.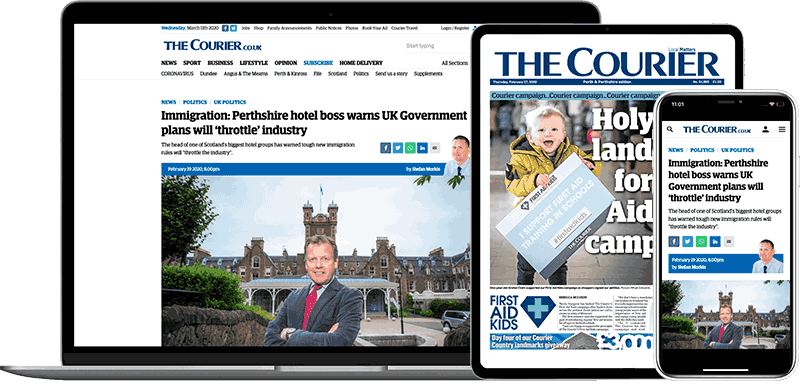 Help support quality local journalism … become a digital subscriber to The Courier
For as little as £5.99 a month you can access all of our content, including Premium articles.
Subscribe