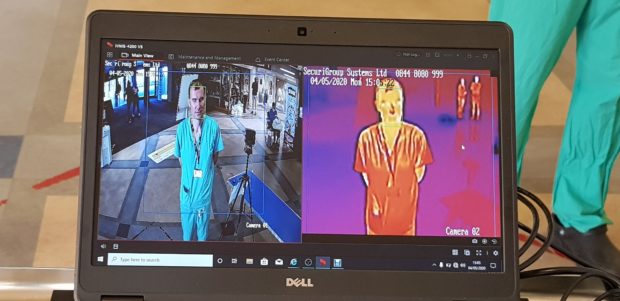 A temperature scanner at the entrance of Ninewells Hospital is to be removed.
The thermal screener has been at the entrance to Tayside's biggest hospital since May, to test the temperature of patients attending urgent appointments.
Any patients who showed a high temperature, one of the most common symptoms of covid-19, were asked to return home and given further advice.
More than 7,000 patients were screened and at its peak, one in 70 were deemed a coronavirus risk.
Peter Ross, ENT consultant and one of the clinicians leading the project, said: " Over the last two to three weeks, there has been a significant increase in numbers coming through the screening with a dramatic drop off in the number of people identified as having any risk.
"We have therefore decided to remove the thermal scanner for the time being. It will remain ready to be used again should the need arise."
Patients will be asked to "self screen" via an online questionnaire 24 hours before their appointment. Those without internet access will be screened at the hospital.
An information leaflet with more details will be included with appointment letters.