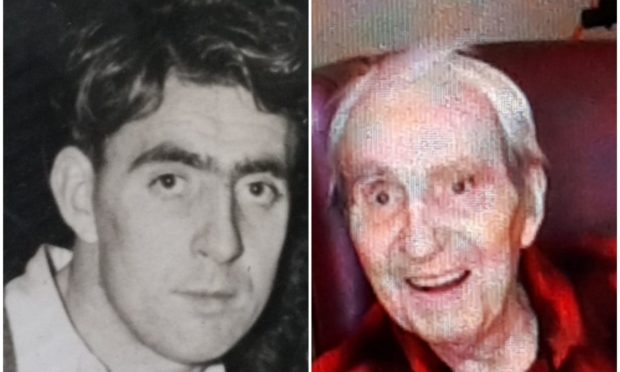 The son of a Dundee care home resident who died from Covid-19 says staff are being made into scapegoats for the failings of government.
Former bus driver Thomas Lynch, a resident of Bridge View House, died on May 16 after contracting the virus during an outbreak.
His son Kevin believes his 95-year-old dad would be "horrified" to learn of recent criticism directed towards the home's staff in a report by the Care Inspectorate (CI).
He said he would always be grateful for the care his dad received at Bridge View.
"When he moved there they gave him back his dignity and quality of life. The very place that did that for him is now being vilified."
The home was given the lowest possible overall score following an unannounced visit by the CI on June 17.
The report, sent to the Scottish Parliament, highlighted "significant" concerns relating to cleanliness, waste and laundry management, and disposal of PPE.
Inspectors noted floors, toilet seats, and handrails were stained and dirty and found the underside of bath hoists contaminated with faeces.
Staff knowledge, training and awareness of Covid-19 was also said to be an issue as well as staff shortages.
One agency worker the inspectors spoke with told them they had had worked in two local care homes within the previous two weeks but no checks had been carried out by the service.
Owners Sanctuary said "immediate action" was taken to address the concerns.
A further inspection has since been carried out and showed "significant improvements" to the environment and acknowledged the "immediate areas that required attention" had been addressed."
Mr Lynch, who had dementia, contracted Covid-19 at the end of April when the virus spread through the home.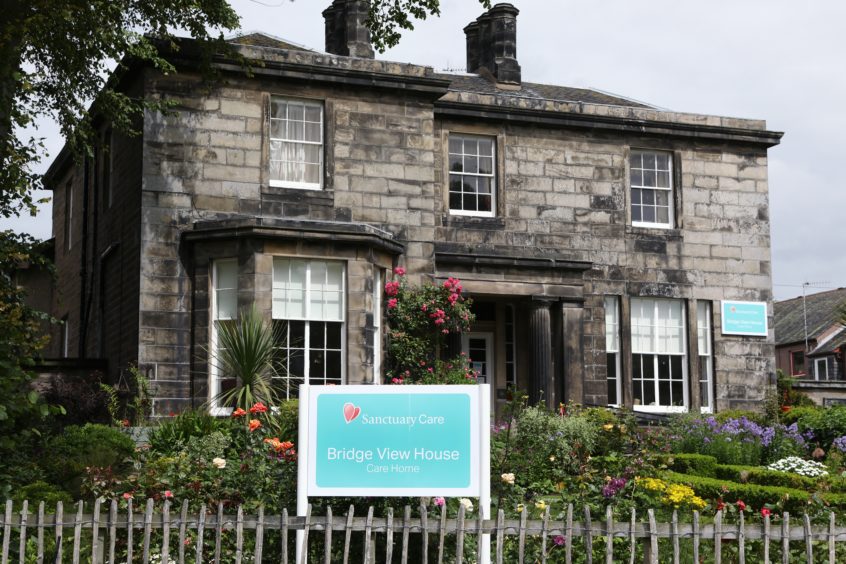 He hung on for three weeks but was unable to eat for almost a fortnight before he died.
Kevin believes staff did everything they could for him and said homes across the country were not adequately supported by the Scottish Government.
He said: "How could they be expected to manage a crisis like this?
"The home has a couple of nurses and they were meant to look after all these sick residents. The care workers don't have the medical training. It was like an ICU setting.
"They have been absolutely hung out to dry. The Scottish Government does not seem to have had a disaster plan in place.
"I would not be surprised if many walk away from their jobs and the industry after all this.
"They were all wonderful to my dad and did everything they could for him. The way he died was not their fault.I know they would have been really upset. The love they showed for him was genuine."
Mr Lynch worked as a bus driver and latterly a ticket officer at the former Dundee Corporation and retired in his 50s before working as a lollipop man until his 70s.
A committed trade unionist, he was keenly involved with the Transport and General Workers' Union.
Kevin said: "He was a great man. He never bore a grudge against anyone. He didn't dislike anyone and nobody disliked him.
"He was a Dundee United supporter and I asked the staff to tell him they had been promoted before he died, which I'm thankful for.
"He was old but he was doing OK. If it was not for Covid-19, I'm sure he'd still be alive.
"I don't want his death to be in vain."
A spokesperson for the Care Inspectorate said: "We carry out unannounced inspections of every care home in Scotland. We do not hesitate to take robust action where required and we work closely with services to support them to improve.
"Our focus is and always has been the safety and wellbeing of people, and inspection is just one element of the rigorous scrutiny work we carry out.
"All of Scotland's social care sector is working tirelessly under very difficult circumstances to care for people during this time and the Care Inspectorate is doing all it can to support them."
A Scottish Government spokesperson said: "The safety, protection and wellbeing of residents and staff in our care home sector has always been a top priority.
"Since March, we have been supporting social care providers, including care homes, with access to PPE. Over and above social care providers' normal supply chains for PPE, we have delivered more than 80 million items of PPE from the national stock to social care providers in over 1,000 locations across Scotland, including care homes.
"On 17 May, the Scottish Government published new arrangements to significantly strengthen oversight of Scotland's care homes. Every Health Board and local authority has put in place a multi-disciplinary team comprised of key clinical leads and the area's Chief Social Work Officer. This work provides support to every single care home across the country."
"We have introduced new legislation for the swiftest intervention if care home residents are being put at serious risk and have equipped the Care Inspectorate to carry out an enhanced assurance role which includes new duties on reporting.
"The Care Inspectorate is in regular contact with care home providers and their parent companies, at least weekly and often daily where required. It is also actively working with Health Protection Scotland, local Public Health teams, Health and Social Care Partnerships and others in order to monitor, direct and guide services."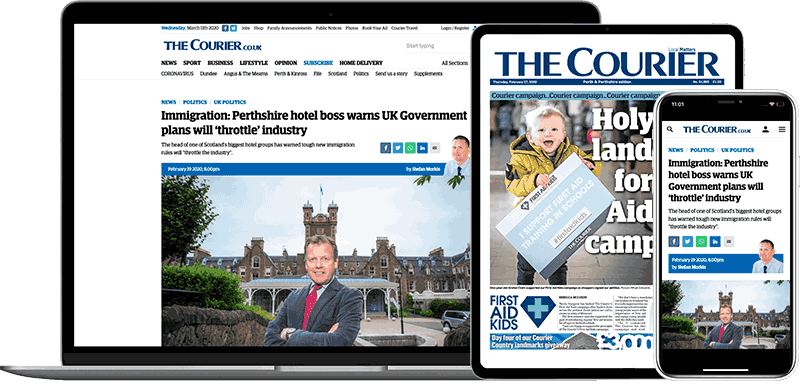 Help support quality local journalism … become a digital subscriber to The Courier
For as little as £5.99 a month you can access all of our content, including Premium articles.
Subscribe