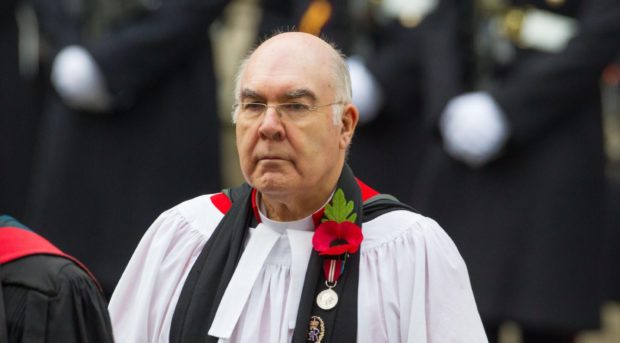 Reverend Prebendary Bill Scott, who grew up in Dundee and was former chaplain to the Queen, has died.
Rev Scott passed away on July 17 at the age of 74 after a battle with liver cancer.
He was born in Glasgow on February 1 1946 but grew up in Invergowrie Drive, West End and attended Harris Academy.
He returned to Glasgow for his first curacy at St Ninian's church, in the Gorbals area of the city.
After posts in Somerset, Norfolk and elsewhere, in 2002 he was invited to serve as the chaplain of the Queen's Chapel of the Savoy. He then served in the royal household.
There he had several ecclesiastical roles, including that of sub-almoner, overseeing the annual royal Maundy service — when the Queen distributes purses of specially minted silver coins to pensioners.
He also served as sub-dean of Her Majesty's Chapels Royal, deputy clerk of the closet and domestic chaplain to the Queen from 2007 to 2015, the year he retired.
He reinstated the Wednesday service of Holy Communion in the chapel at Buckingham Palace and attended the Queen each year at the Cenotaph on Remembrance Sunday.
Rev Scott was a candidate in the 1997 election for Bishop of Brechin, in the Scottish Episcopal Church, but was not chosen.
He maintained an interest in Dundee, keeping in contact with the Alexandria twinning association and travelled from London to attend fundraising events for the group.
He also supported other good causes in the city.
Meg Dickson, vice chairwoman of the Dundee and Alexandria Twinning Association, said: "Bill will be very sorely missed by us all and will be remembered for his kindness, wit and generosity.
"(He was) a great man who was very humble despite his well earned important position in the church."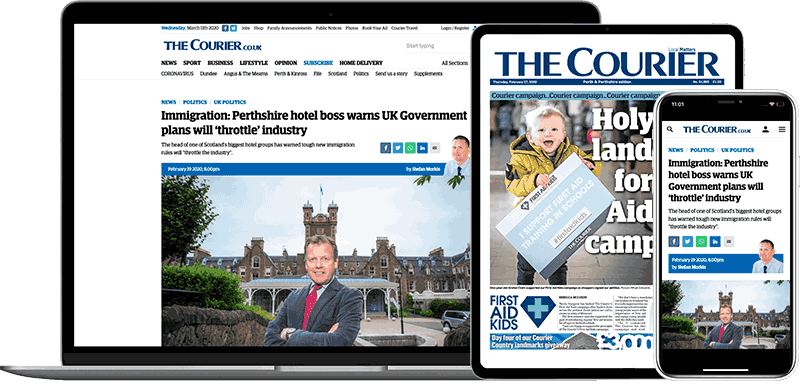 Help support quality local journalism … become a digital subscriber to The Courier
For as little as £5.99 a month you can access all of our content, including Premium articles.
Subscribe