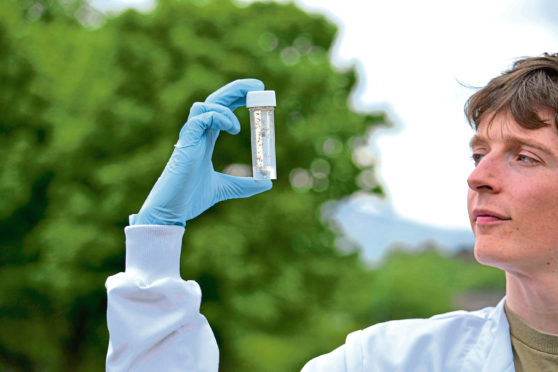 They are a familiar scourge of Scottish summers.
But now midges have emerged in parts of Iceland for the first time, prompting our Viking cousins to summon desperate help from Scotland.
The Dundee company that runs the official Scottish Midge Forecast has had to send an urgent consignment of 5,000 cans of midge-repellent.
So desperate were Icelanders for the protective spray that regulators bypassed the normal requirements for the eco-friendly spray to go on sale.
Instead of insisting that the can's information had to be in Icelandic – which would have held up the supply – English was readily accepted.
"They couldn't get their hands on them quick enough," said leading biting beastie expert Dr Alison Blackwell of APS Biocontrol Ltd of Dundee
"There were no midges in most parts of Iceland a couple of years ago then they suddenly appeared and nobody knows why. But they have really exploded this year in new parts of Iceland and they contacted us because of the successful effect our product Smidge has had on midges and it is Deet-free."
Summer house owners in Kjos on both sides of Hvalfjordur fjord in West Iceland had to escape their resorts previously after being attacked by culicoides, a genus of biting midges, which had never been seen in Iceland before.
The tiny midges, which measure only about 1.5mm in length, are considered to be particularly aggressive. They bite both humans and animals causing a rash and extensive itching.
The appearance of tiny insects is not surprising in itself. They are native to Iceland, particularly in the north where a lake is named after them – Lake Myvatn, or Midge Lake. They've been called "as Icelandic as the puffins", but they do not bite.
But what is seen as unusual – and a sign of climate change – is the appearance in parts of the country of the biters, particularly in the south and west, that never experienced them before.
Dr Blackwell said she had been approached "out of the blue" to supply the main pharmacy chain in Iceland.
"One Icelandic entomologist reported that members of the family of ceratopogonidae have been known in Iceland for long time, however, they are mainly the non-biting ones.
"Recently, a new member of the family has been observed in Iceland.
"The species that has been identified is culicoides reconditus – it is part of the same family of the Highland midge, which is culicoides impunctatus.
"It's current distribution is mainly restricted to the south-west of Iceland, but will certainly spread all over the country in coming years.
"So far, Icelanders have only been used to one major biting insect, which is the black-fly (simuliidae)."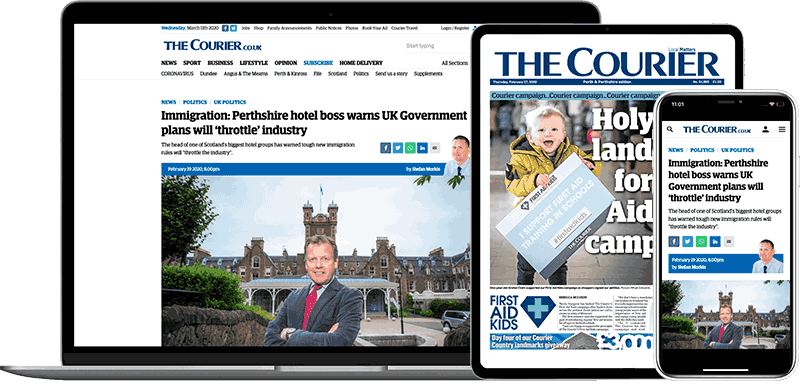 Help support quality local journalism … become a digital subscriber to The Courier
For as little as £5.99 a month you can access all of our content, including Premium articles.
Subscribe