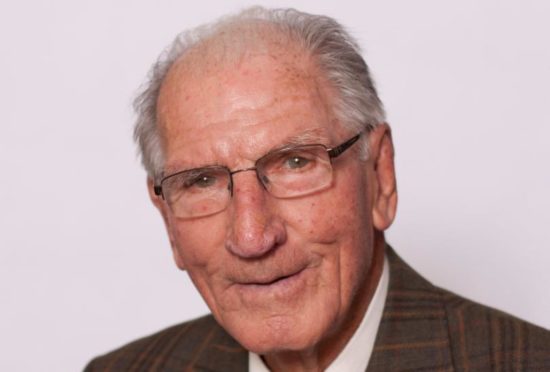 George Allardyce Main, who ran a popular dental practice in Reform Street, Dundee, has died aged 96.
Mr Main, known as Ally, passed away peacefully in Guildford, where he had moved in January 2020.
Born in Mortimer Street, Dundee, to George and Georgina, the family moved to Bruce Road and later, When Mr Main was in his teens, to Kerrington Crescent, Barnhill.
In his youth he attended Dundee High School and played many sports, excelling in swimming, athletics and cricket, also gaining Cricketing and Rugby Blues at St Andrews University.
In 1940, he began a law degree at Dundee University which, at the time, was part of the St Andrews University, although this was cut short due to the Second World War. He joined the Y scheme, opting to enlist in the Royal Navy, having fond memories and experiences of the sea with his grandfather.
In September 1941, as he turned 18, he enlisted in the Royal Navy as an able seaman and joined the crew of HMS Pelican, an egret class sloop, which was used as an escort vessel for convoys under U-boat attack.
In 1943 he was assigned to the HMS Vesper and started officer training, also serving on HMS Cayman as the ship's navigation officer.
After the war he returned to Dundee and trained to become a dentist, saying he wanted to do something with his hands. He graduated in 1949 and immediately joined the practice of Milne, Reid and Main — later to become Reid, Main and Cumming.
He met his wife-to-be, Anna Ross, at a wedding reception in Woodlands Hotel in 1956. Three weeks later, he had asked her to marry him. In 1957 they settled in Barnhill and had two children, Janette and Ross.
Mr Main's sportsmanship continued  and he captained Forfarshire Cricket Club for many years. Under his leadership, the team won the Scottish County Championship on several occasions. After retiring from cricket at 36, he took up golf, getting his handicap down to four and taking part in many championships and medals.
At the age of 50, he took up sailing and joined the Royal Tay Yacht Club where he raced for many seasons. He towed his E-Boat to the Forth to take part in several E-Boat Championships, coming first on the last two occasions.
Mr Main was a frequent churchgoer and made many friends at St Margaret's Barnhill where he was an Elder and the Presbytery Elder for many years.
Anna, died in 2007 and life was never the same for Ally, although he kept busy with golf, swimming, the church and visiting his daughter and grandsons in Surrey.
He is survived by his children, Jan and Ross, and by his grandchildren Jamie and Robbie.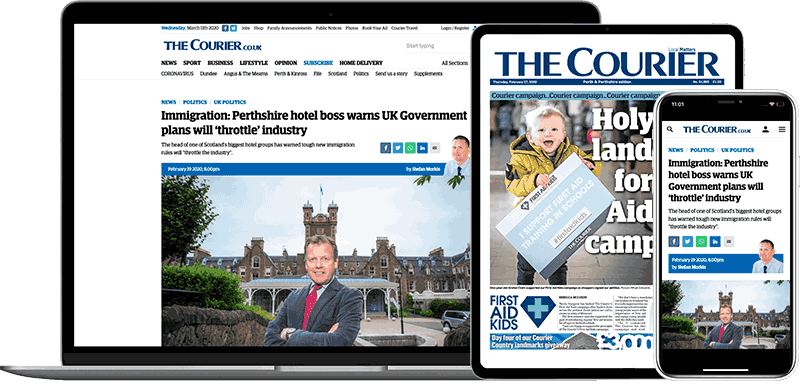 Help support quality local journalism … become a digital subscriber to The Courier
For as little as £5.99 a month you can access all of our content, including Premium articles.
Subscribe