Urgent £30k crowdfunder launched to keep Dundee's HMS Unicorn afloat amid fears for ship's health
A £30,000 crowdfunding campaign has been launched to help secure the future of Dundee's HMS Unicorn after a summer survey revealed worrying stress on the hull of the historic ship.
Despite being in remarkably good condition for a vessel approaching almost 200-years-old, the Unicorn Preservation Society said divers had uncovered problems they hope to combat with buoyancy bags around the weak areas of the wooden structure.
Built for the Royal Navy in the Royal Dockyard at Chatham and launched in 1824, Unicorn is a rare survivor from the days of sail as one of the six oldest ships in the world and Scotland's only representative of the sailing navy.
UPS has now set up the five-figure Bouyancy Project crowdfunder as plans move forward to put the ship into dry dock near her current Dundee Waterfront berth.
The move is aimed at supporting ongoing conservation work and significantly slowing down the environmental impact on the ship's deterioration.
The society say success is very much dependent on careful planning and early intervention to prevent further deterioration of the Unicorn's hull.
She has shown increasing signs of 'hogging', a condition caused by the bow and the stern of the ship being heavier and less buoyant than the middle.
The dive investigation provided more detail related to the "hog" and wider areas of disrepair, including the ship's keel.
UPS fear the issues pose a significant early threat to the vessel's wider integrity.
The crowdfunder aims to raise money to place two five-tonne buoyancy bags at the fore end of the ship and four at the aft end.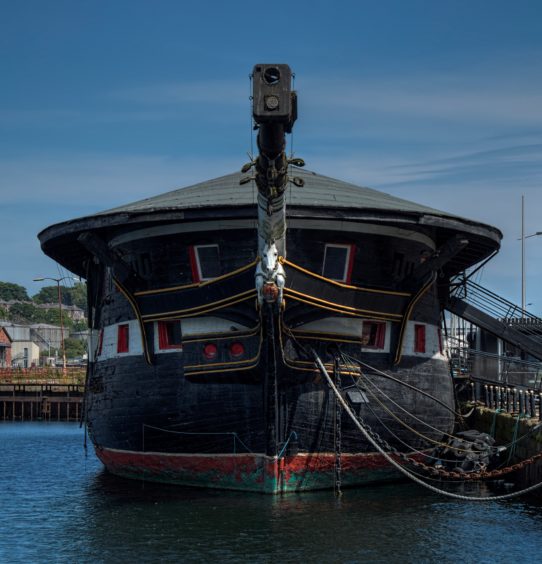 Project Board chairman, Eric Wright said: "This fundraising campaign, to preserve HMS Unicorn's buoyancy, is one of the first stages in a complex and challenging wider project.
"The Unicorn Preservation Society is appealing to the people of Dundee and to maritime enthusiasts around the globe to consider giving to this first essential stage in the preservation of the HMS Unicorn, so that the project can be completed before the end of 2020. Every pound donated up to a total of £15,000 will be matched, thanks to a grant secured from the Heritage Emergency Fund."
Donations can be made at www.crowdfunder.co.uk/hms-unicorn-preservation-project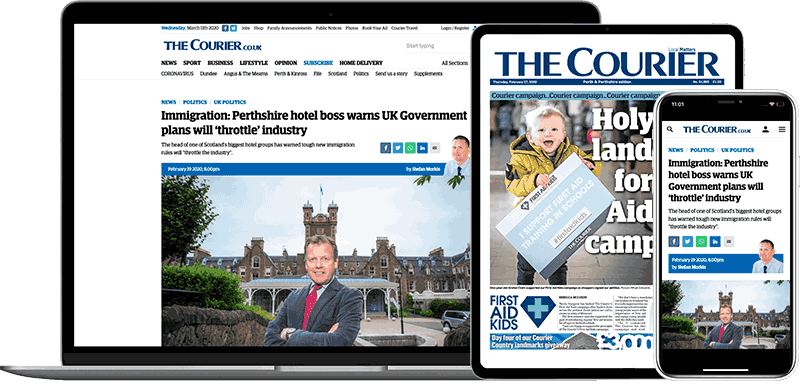 Help support quality local journalism … become a digital subscriber to The Courier
For as little as £5.99 a month you can access all of our content, including Premium articles.
Subscribe