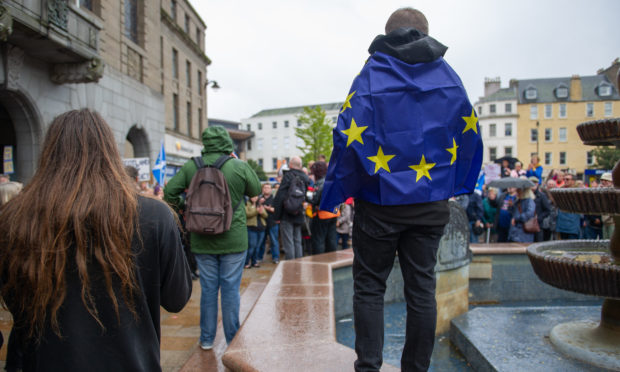 Tayside police officers are preparing to tackle the "double threat" of Brexit-related civil unrest in December while still working to contain coronavirus.
Tayside Division Chief Superintendent Andrew Todd has warned of the challenges facing the force at the end of this year as his team face up to potential protests while still supporting efforts to suppress Covid-19.
The UK left the European Union (EU) on January 31 this year. The transition period, where the UK follows EU rules and laws, ends at the end of December.
Chief Superintendent Todd highlighted work underway across all four devolved nations ahead of December 31 and said the force "stands ready" to co-ordinate a wider public sector response to any unrest.
The SNP's Perth and North Perthshire MP Pete Wishart highlighted the "alarming double threat" and pledged to discuss the force's capacity to deal with the pressure directly with the local chief constable.
The update was part of the divisional commander's regular written summaries for local councillors.
Superintendent Elaine Logue, from Tayside Division, said: "As a national service, Police Scotland is able to flex capacity and resources to support communities where the demand is greatest.
"This includes deploying our Flexible Response Unit, a national resource which has already assisted local divisions during coronavirus and will continue to do so when required during the pandemic or as part of any required response around the EU Exit.
"Police Scotland has been planning for a variety of possible scenarios, including potential disruption around ports and protest events for some time as part of our preparations for EU Exit, however it is important to stress that while we prepare and plan for various scenarios there is no intelligence to suggest major disruption."
Westminster Scottish Affairs Select Committee Chair Mr Wishart said it was "alarming but not surprising to hear that police in Tayside and across Scotland are gearing up for potential unrest in December, as a result of our departure from the European Union.
He added: "I am concerned that this may come at a time when pressure will already be high, given an expected increase in Covid-19 cases over the winter period.
"I am in constant contact with the local police Chief Constable and I will be raising this directly with him on our next call.
"I want to ensure that all of the emergency services are properly resourced, given that we expect further pressure caused by the double threat of a no-deal Brexit situation and an increase in Covid cases," he added.
A UK Government spokesman declined to comment.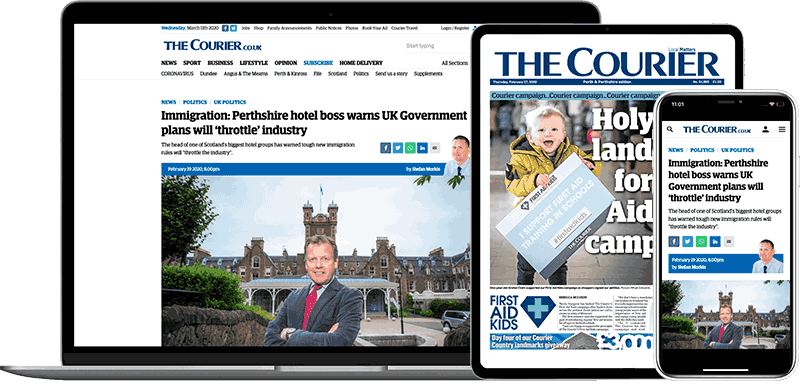 Help support quality local journalism … become a digital subscriber to The Courier
For as little as £5.99 a month you can access all of our content, including Premium articles.
Subscribe