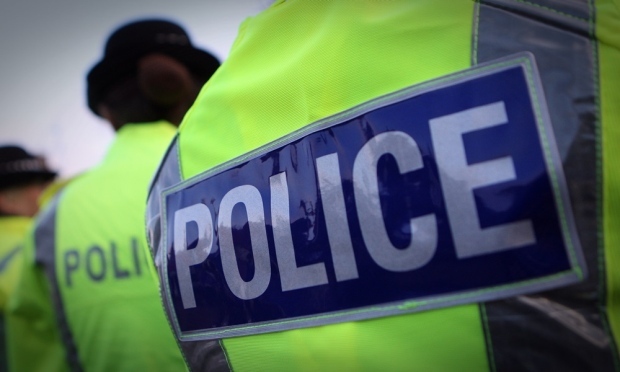 Dundee police are casting their net the length of Britain in an attempt to locate a gang of robbers involved in a five-figure hit.
Officers are working their way through CCTV images from throughout the country to try to trace five masked men who targeted a home on Forfar Road late last month.
As part of the raid, a local family had a five-figure sum of money and jewellery stolen.
The brazen thieves then raced off in a highly-powered BMW.
The 32-year-old male victim was left shocked, but uninjured after the thieves burst into his home.
Police have now confirmed that they are pursuing a number of leads while also ensuring locals that the incident remains an isolated one.
A police spokeswoman said: "Officers have carried out extensive enquiries which have involved a dedicated team reviewing local and national CCTV.
"We would like to reassure the public that this robbery would appear to have been an isolated incident in Dundee and there have been no further reported incidents of this nature .
"The feedback we have received from public and the local community in particular has been positive and anyone who has any concerns should contact Tayside Division on 101."
Officers are continuing to appeal for information to trace the five men, who were 
dressed in dark clothing and head 
wear.
Their getaway car was a dark BMW 5 series, which had distinctive Irish 
registration number plates.
The vehicle was last seen being driven westwards on the Kingsway at about 8.20pm on Wednesday.
A similar vehicle was then seen on the M90 at Broxden roundabout, Perth at about 9pm on the same night.
Detectives are appealing for anyone who may have seen this vehicle in the Dundee area shortly before the crime or after the crime to come forward with any information.
Residents who may have noticed any suspicious people or activity in the area of Forfar Road are also asked to report this.
Similarly police are keen to speak to anyone who may have seen a vehicle matching this description in the Perth area, including the M90 or A9 at 
around 9pm.
Police said it was possible that the vehicle was being driven erratically or at speed.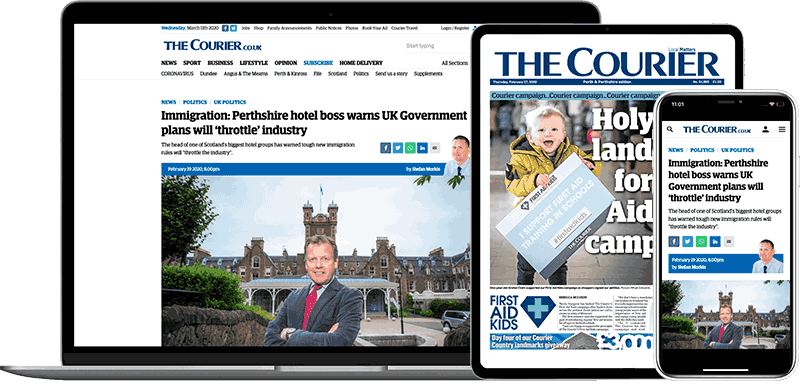 Help support quality local journalism … become a digital subscriber to The Courier
For as little as £5.99 a month you can access all of our content, including Premium articles.
Subscribe