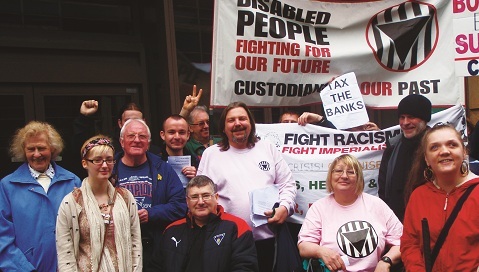 A grass roots disability group insist they will picket Dundee doctor surgeries if medical bosses do not agree to provide support letters for benefit claimants.
The Courier told last week that charity support workers had expressed concern about guidance issued by GP representative body, the Tayside Local Medical Committee, which urged doctors not to draw up letters of support for claimants who had been ordered to attend assessment centres.
It was claimed by one experienced support worker that vulnerable Dundonians are being sold down the river by GPs, as many who had been told to attend one of the city's three assessment centres were too sick to leave the house.
Now a Scottish disability rights group have warned that they will not tolerate such a stance being taken by medical groups.
John McArdle, co-founder of campaign movement, the Black Triangle Campaign, insisted that doctors have a "moral, ethical and professional duty" to provide support information when they feel patients are not fit for work.
He told The Courier: "We wholeheartedly back what the support worker has said.
"People have died because of this.
"What's the point in doctors saving lives if they're not going to support people who need it?
"Everyone of us is just an accident away from being in that predicament.
"I think it's a scandal and we will not tolerate it."
John added: "What we're asking for is so simple. All they need to do is fill in a bit of A4 paper.
"We won't accept a situation where disabled and sick people are being cut loose.
"If it means we have to go and demonstrate then we will do it.
"People should not be treated like this."
Tayside LMC chair Dr Andrew Cowie insisted that Tayside's long running problems with recruiting and retaining GPs could be increased if doctors are expected to provide paperwork for claimants.
He said: "Who is eligible for benefits and how much they receive is a political matter.
"GPs have previously fed in our concerns about how these decisions affect our patients, and must continue to do so, but currently we are where we are.
"How patients are assessed, on the other hand, is a live issue.
"And finally, the requirement for this work doesn't fall equally across practices – it hits those working in deprived areas particularly hard.
"The two most deprived practices in Dundee – Lochee and Whitfield – have already collapsed because despite national advertising no GP in Britain wanted to take on the contract.
"They have been taken over by the health board, reducing the actual health care available to patients in this area. Continuing to ramp up workload in deprived areas will make recruitment even more difficult."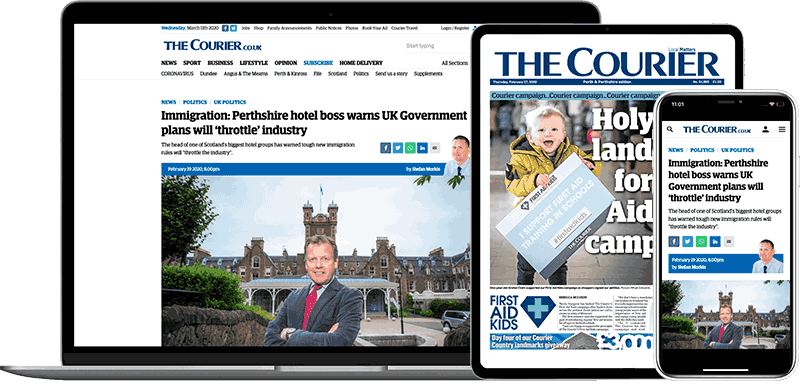 Help support quality local journalism … become a digital subscriber to The Courier
For as little as £5.99 a month you can access all of our content, including Premium articles.
Subscribe