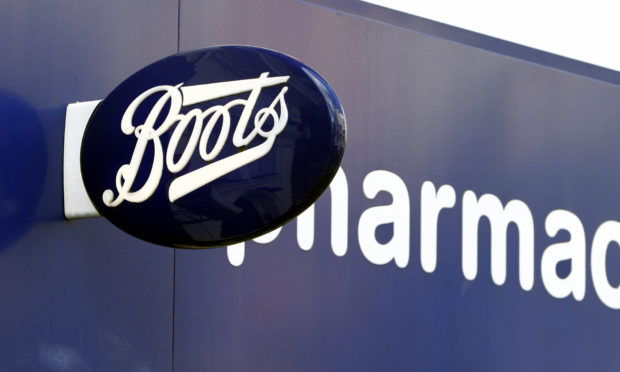 Tayside and Fife patients have been told there is still not enough flu vaccine available in Scotland to immunise them against the potentially fatal illness.
Major high street pharmacy Boots suspended bookings for vaccination appointments – including among the vulnerable over 65s group – due to a stock shortage.
Appointments made earlier this year are still going ahead but the backlog has not been cleared to the extent new bookings can be made.
The Courier learned of the ongoing situation after a pharmacy assistant at a branch of Boots in the Kingsway Retail Park told a 51-year-old man he could not get an appointment for a flu vaccination as there was no stock currently available across Scotland for new patients.
Other local patients have been met with similar responses after Covid-19, a Scottish Government public health campaign and increasing awareness of the serious health risks influenza can cause contributed to a spike in demand after the vaccination programme began earlier this month.
Pharmacy workers at Lloyds are experiencing similar issues after "unprecedented demand for flu vaccines" with the company still making some appointments available to those who pre-register on its website.
The Dundee patient, who did not wish to be named, said: "It is very frustrating and alarming to be told there is no stock of flu jab available anywhere in the country.
"There was also no indication of if, or when, any might become available, so as far as I am personally concerned, that seems to be the end of the matter, which I'm astonished by.
"Given that the Scottish Government are advertising through the media the public should be getting this vaccine, it's laughable and ridiculous that there is nothing available.
"In fact, it was the TV advert that prompted me to go and get the jab in the first place."
Public health experts have warned about an increased risk to life if a patient is ill with both the flu and Covid-19 viruses simultaneously.
Pharmacies such as Boots order their annual supply a year in advance and due to the extra demand have already used or allocated their stock.
It is understood they have approached government and local health boards to try an secure additional supplies.
Scottish Conservative north-east MSP Liam Kerr said: "For there to be no stock in the Dundee store is a shocking and worrying state of affairs that clearly the SNP Government have not given full attention to.
"None of this is the fault of the pharmacy staff who are working hard on the frontline to deliver a service but the Scottish Government are completely failing to support them or resource this service properly.
"The public are having to face jammed phone lines, late appointment letters and now a lack of vaccine stock across Dundee – it's a complete shambles."
A Boots UK spokeswoman said: "We know that this year, our customers have been more conscious than ever about protecting the health of themselves and their families, and protecting against flu has been front of mind for many of us.
"As a result, we have seen more people than ever booking early to get their flu vaccinations, and due to the level of demand and limited stock that we have available, we made the decision to pause taking any new bookings for our private and NHS under 65s Flu Vaccination Services.
"Since then, we have been closely monitoring our stock levels of the vaccination recommended by the NHS for patients aged 65 and over and can confirm that we have also now suspended new bookings for these vaccinations.
"This is to make sure we can vaccinate the patients who have already booked their appointment with us."
A spokeswoman for LloydsPharmacy said: "We have seen unprecedented demand for flu vaccines this year and have already administered a far greater number of vaccines compared to this time last year in order to meet this demand."
She said appointments are being managed at a local level in response to supply and demand issues.
"We have been releasing appointments to customers both over and under 65 who have previously registered their interest on LloydsPharmacy.com.
"This is a constantly evolving situation and will naturally vary dependent on local demand across the country," she added.
A spokesperson for the government said: "The Scottish Government procures stock to vaccinate those who are eligible for a free seasonal flu vaccine.
"It is for private companies such as Boots to procure the stock necessary to deliver private vaccinations and not the Scottish Government."