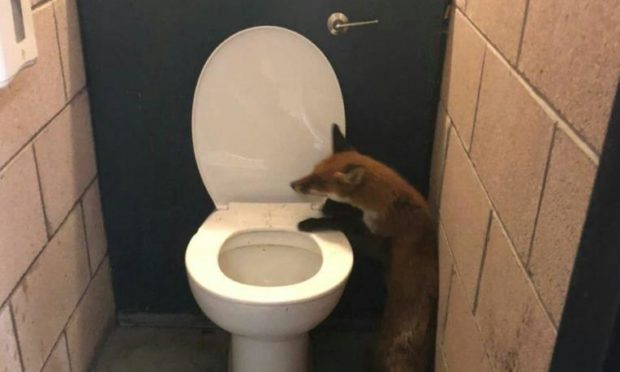 Animal charity chiefs have made a plea for increased checks on locked down premises after an inquisitive fox met a sad end in the Dens Park home of Dundee FC.
Grounds staff at the Dark Blues' park found the animal after hearing scratching noises in the empty stadium.
Despite the best efforts of the Scottish SPCA to treat the fox, it succumbed to injuries it was carrying, prompting a call for property owners to carry out checks for wildlife which may have wandered into closed-up buildings seeking food or shelter.
SSPCA officers were alerted to the incident by groundskeepers after they heard scratching behind a door and went to investigate at the end of last month.
With Dens Park having not seen spectators for months, the SSPCA say it is exactly the sort of location animals such as foxes could be bold enough to go into.
Scottish SPCA animal rescue officer, Stuart Louch, said: "We're not sure how long the fox had been in the stadium, it could have been up to a week.
"The fox had found his way underneath the concourse.
"His leg was very badly injured and had become infected. We suspect he had sustained an injury after falling from a height."
Mr Louch added: "As there are no fans attending games just now due to the pandemic, the grounds are not checked as often as they would if there was footfall.
"The groundskeepers acted very quickly when they realised the fox was trapped. They managed to contain him and immediately contacted us. We were there within the hour."
Sadly, despite the quick call from Dens there was no happy outcome for the animal.
Mr Louch added: "Unfortunately the wounds and infection in the fox's leg were so severe that he sadly had to be put to sleep."
The officer continued: "We are urging those who take care of buildings or stadiums to check the vicinity regularly in case any wild animals have become trapped.
"If anyone finds a trapped or stranded animal then they should contact our animal helpline on 03000 999 999."
Foxes were among the first scavengers to be noticed in greater numbers following the pandemic outbreak as they took the opportunity to search for food.
Experts said that the animals were not becoming bolder, but simply taking advantage of quieter streets in towns and cities to hunt for survival.
One of the more unusual incidents of unusual behaviour from normally shy species was the March invasion of Llandudno in north Wales by a herd of goats.
The Kashmiri animals normally only venture into the seaside town during particularly bad weather, but when lockdown was imposed they headed into the deserted streets to feast on flowers and hedges.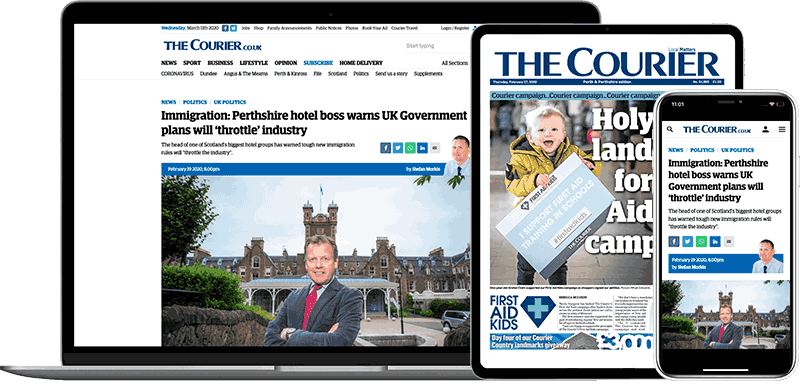 Help support quality local journalism … become a digital subscriber to The Courier
For as little as £5.99 a month you can access all of our content, including Premium articles.
Subscribe