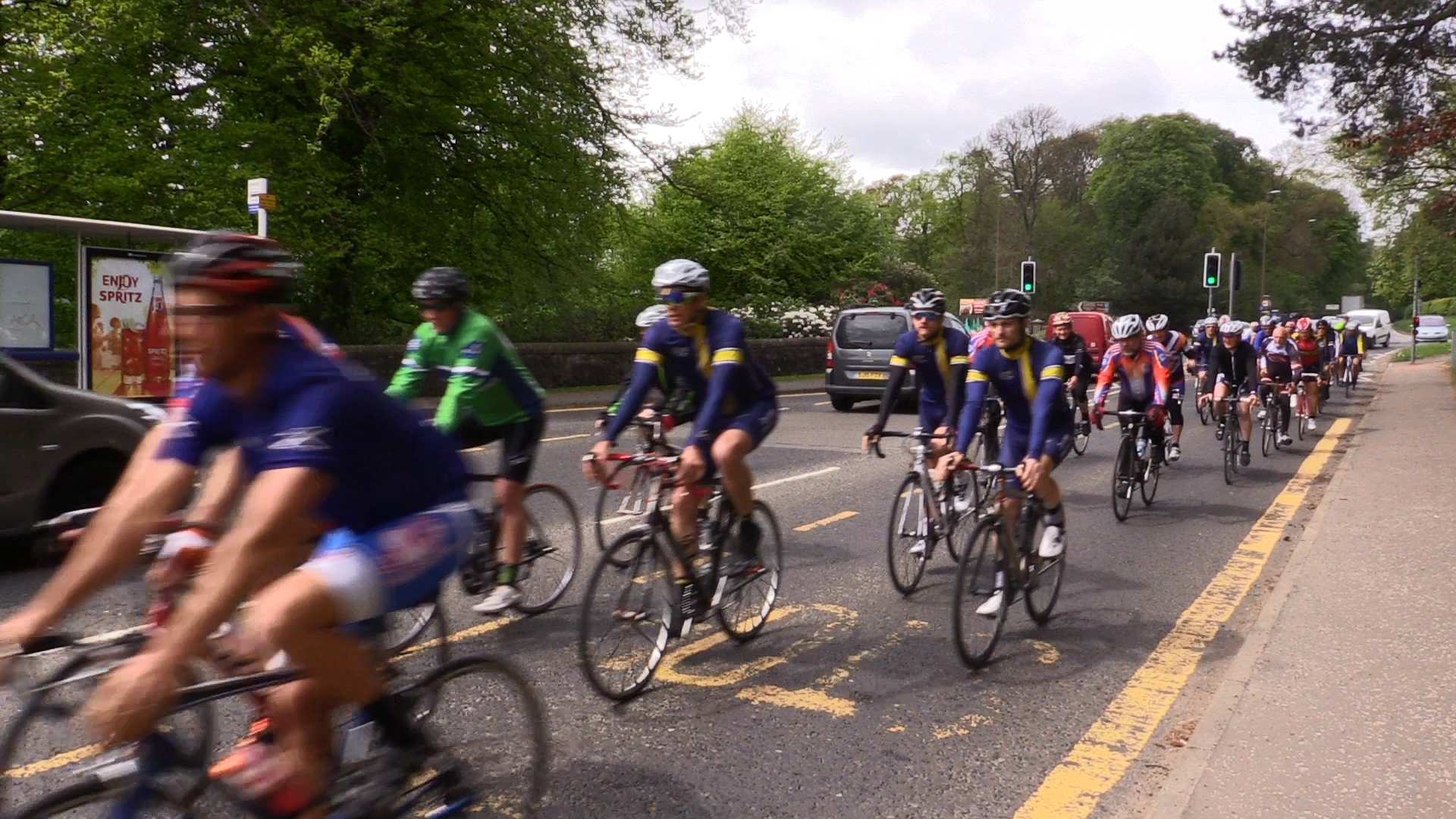 A procession of cyclists rode along the Kingsway in tribute to the father of Dundee United legend Craig Brewster.
Jim Brewster, better known as Peem, was well known in the area as a committed biker and ran a cycling shop in the city for 19 years.
Members of Dundee's cycling community accompanied the hearse from Camperdown Gates to Dundee crematorium as a tribute to the 75-year-old who died suddenly while on a biking holiday in Majorca last month.
A procession of cyclists rode along the Kingsway yesterday to mark the funeral of Dundee United legend Craig Brewster's father.
Alan Davidson, who was introduced to cycling by Peem, said the procession had been a "fitting tribute".
"More and more people just came together. There were people from the two main Dundee clubs, and a club from Fife," he said.
"When the hearse arrived, it was just nice to fall in line behind it.
"He did a lot for the cycling community – it was a fitting tribute."
Over 300 people are thought to have attended the funeral, with many required to stand outside as the interior hall was full.
Former Dundee United players are reported to have been in attendance, along with pundit Jim Spence.
Peem's son, Craig Brewster, best known for scoring the winning goal for Dundee United in the 1994 Scottish Cup final, delivered a tribute at the funeral.
Previously, the former United manager said: "He always supported my football. He would always follow what I was doing, and what my sister was achieving too.
"My father was a real cyclist – that was his passion. After retiring, he was like a professional cyclist."
Peem died suddenly while on a biking holiday in Majorca last month at the age of 75.
As well as son Craig, Peem is survived by his wife, Marie, and daughter, Susan.
He had been a member of the Dundee Wheelers cycle club for decades, and had attended their annual trip to Majorca for 35 years.
Dundee Wheeler Jim Foulis, who was in Majorca with Jim, said: "I've known him for 16 years – he had a bit of a gruff exterior, a bit of a growler, but it was all a front. He had a heart of gold and would do anything for you.
"You could, and I did, learn a huge amount about the craft of road cycling from Peem."
Bill Mclennan, from the club, said: "It was quite the turnout. Seating had been arranged for the people who cycled up – a fantastic turnout."
At the time of his death, Peem's wife Marie said: "We met through cycling – it was a big part of our lives.
"He was a real family man. He truly loved his family – and my family adored him."
At Marie's request, a collection was held at the funeral for the Braveheart Cycling Fund, which supports young Scottish cyclists who wish to compete.
Alan Miller, co-founder of the fund, said: "It's wonderful that people trust us with things like this to provide benefit to young cyclists.
"We have two cyclists who should be going to Rio, and funded 10 in the Commonwealth Games.
"We support youth clubs across the country, including one in Dundee."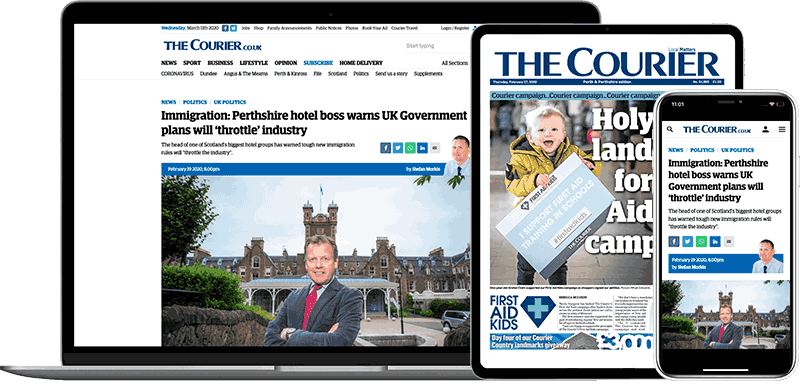 Help support quality local journalism … become a digital subscriber to The Courier
For as little as £5.99 a month you can access all of our content, including Premium articles.
Subscribe