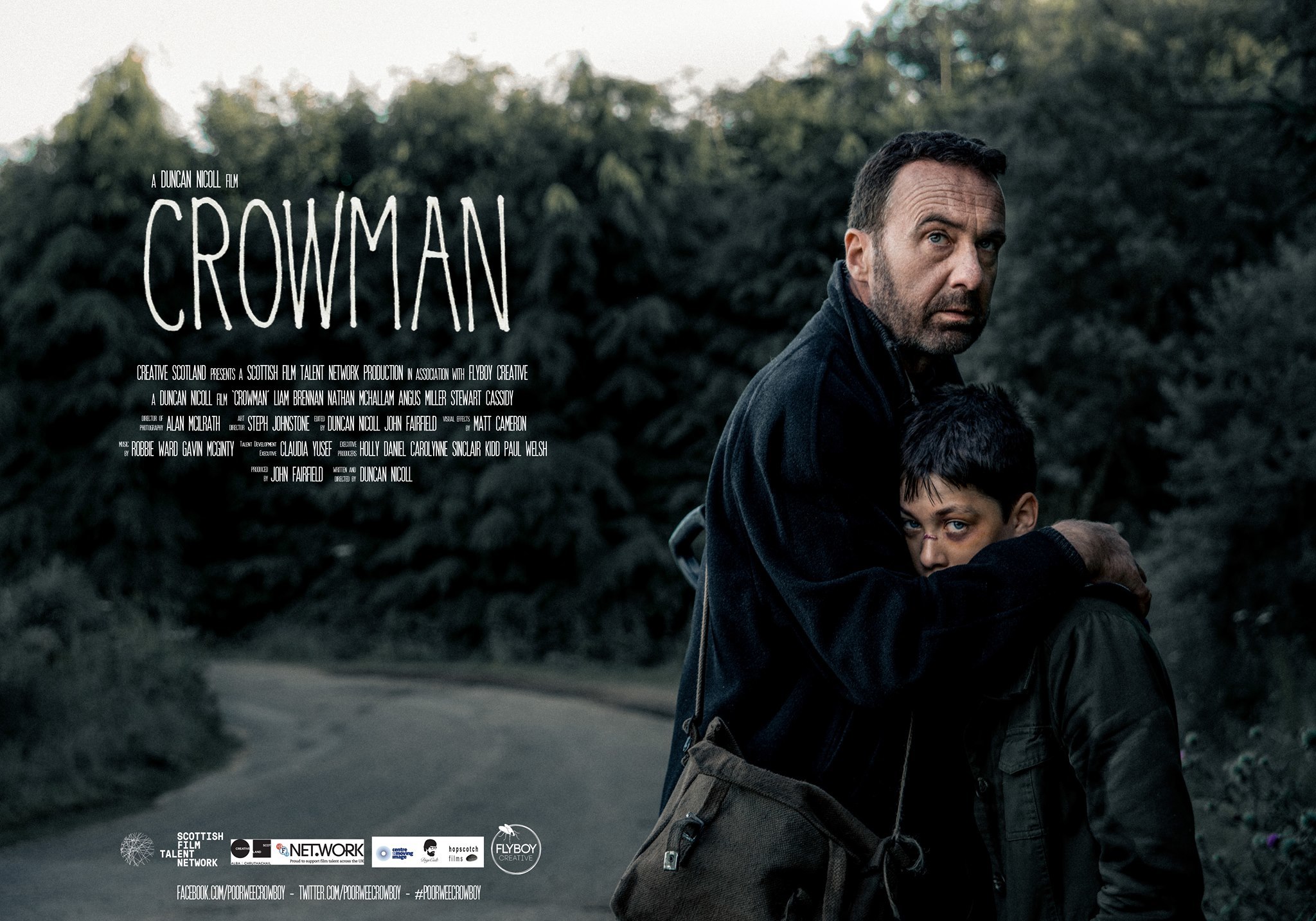 The challenges of bringing a film to the silver screen can be enough to defeat even the biggest stars and studios.
A team from Tayside, however, will see their labour shine at the Edinburgh International Film Festival before heading for Los Angeles and Screamfest, in the shadow of the famous Hollwood sign.
Their short film, Crowman, was shot over five days in Angus during the summer of 2015 by Dundee-based filmmaker Duncan Nicoll and producer John Fairfield of Flyboy Original.
Cast and crew faced numerous challenges during filming, from the long days and extremely tight budget to inclement summer weather and even uncooperative crows.
Now however, the fruits of their labours are ready to be unveiled and there is already hope that it could become a fully-fledged feature film.
Crowman is described as "a dark rite of passage" and is set in a bleak rural community teetering on the brink of collapse.
It is against this backdrop that the titular Crowman and his son, Crowboy, struggle to survive in a world filled with the threat violence.
The Angus landscape on screen is complemented by a soundscape that also has local roots, with the soundtrack having been composed by musicians Robbie Ward and Gavin McGinty.
The trailer for the film offers a taster of the content and includes one instance of bad language and images some might find unsettling.
The film will have its world premiere in Edinburgh next month before Duncan and John head for the US.
The duo have known about their inclusion in the Edinburgh International Film Festival for some time, but were sworn to secrecy until the programme was announced.
Duncan, who is a freelance filmmaker and also works with Angus Council, said: "The film came from an idea I had a few years ago and I'd been revisiting the script on and off until I heard about the Scottish Film Talent Network at the start of 2015.
"I applied, got short listed, and then began the process of developing the script and finding a producer to work with.
"I got together with John last February and after successfully pitching the project, we were commissioned and finally in a position to start pre-production around May.
"We were delighted when we managed to cast Liam Brennan in the lead role, fresh from working on Broadway with Stephen Fry and Mark Rylance.
"Finding a youngster to play Crowboy was quite a challenge, but we're so impressed by Nathan McHallam's performance."
John Fairfield added: "Being selected for the Edinburgh International Film Festival is an amazing outcome for the cast, crew and the production.
"Through the SFNT scheme for Creative Scotland, Flyboy has been given an amazing opportunity to represent not only filmmaking in Scotland but, more importantly, a chance to showcase the quality of filmmaking talent in Dundee and the east coast.
"We are extremely grateful for all the support and encouragement given to us by Creative Scotland and everyone who helped make the film such a success.
"We have already had a BAFTA New Talent nomination for Nathan McCallum and hope for further accolades.
"Duncan and I are currently working on the feature length version of Crowman and are hopeful the success of the short will aid us in its development."
It is hoped that local screenings of Crowman will take place in the near future.