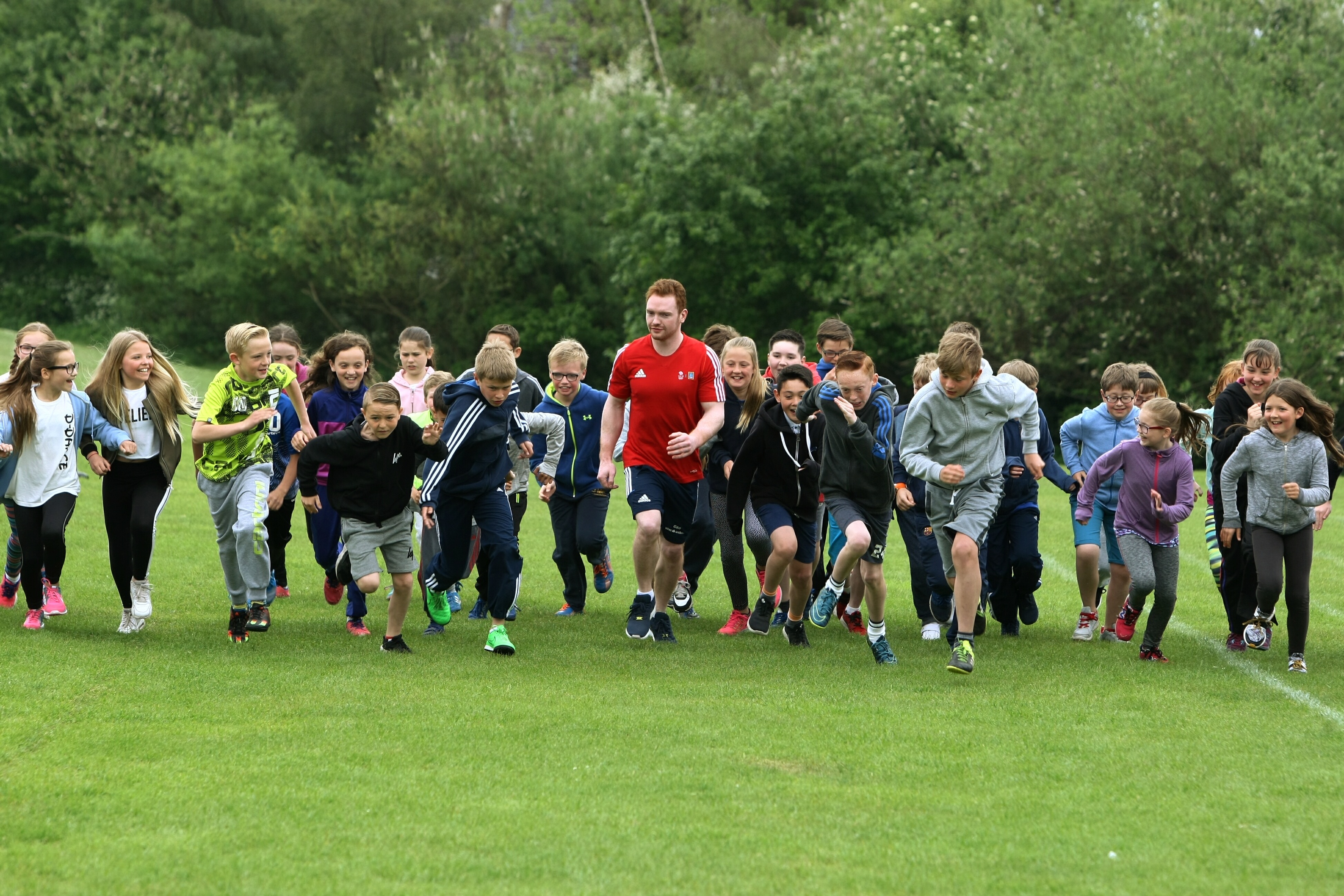 An Olympic gymnast, whose family is originally from Dundee, has said pupils should avoid energy drinks in favour of healthier alternatives.
Dan Purvis, a Team GB hopeful for Rio, made the comments to The Courier at a healthy eating event at Grange Primary School in Monifieth.
He said that water, combined with rehydration sachets, offered a tasty option that would help cut down on young people's caffeine and sugar intake.
The sachets contain vital sugars and salts, and are typically used in cases of acute diarrhoea.
Dan said: "I don't think young people need energy drinks. Water or rehydration sachets can do the job – and the sachets give a bit of a different taste.
"They have electrolytes in them. It's better than sitting in class with an energy drink.
"Even something like fresh juice is better – and if you can, stay off the fizzy juice."
He was at the Monifieth school for an Eat Fresh event, organised by Aldi and Team GB, in which he joined pupils on their daily mile walk and helped them make healthy smoothies – another alternative to energy drinks.
The 25-year-old, a 3-time British all-around champion in men's artistic gymnastics, was encouraged to get into the sport by his mum, from Dundee, and dad who are both PE teachers.
"To be an Olympian, you need to have people who are going to be positive and support you," he said.
"You have to be passionate, and it takes a lot of time.
"My parents were both PE teachers, so it was very important for us growing up to be in sports.
"I tried football – my brother is very good at it – but it didn't work out for me.
"I enjoyed gymnastics, and I'm in the fortunate position that I get to do it as a career."
Dan will find out if he is part of Team GB for the Rio Olympics in a month's time.