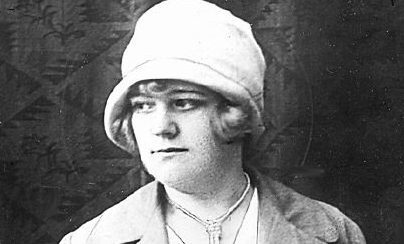 She was a Dundee hairdresser, the illegitimate daughter of a housemaid — and a hopelessly incompetent Nazi spy.
That's Dr Andrew Jeffrey's description of Jessie Jordan, a small-time 1930s informer whose amateurish espionage accidentally brought down a New York spy ring and forged the first link between UK and US intelligence services.
Jessie, who ran a hairdressers on Kinloch Street, acted as a middleman for intelligence coming from New York to Hamburg — channelling information to Germany on trips to see her husband.
Her fascinating story — which inspired Hollywood's first overtly anti-Nazi film — is now being retold by Dr Jeffrey for a special talk kick-starting the Abertay Historical Society's 70th session.
It is thought Jessie allied with the Nazis in order to get her daughter officially recognised as being of true Aryan descent — something that hadn't happened previously because of Jessie's illegitimate birth.
She was a low-level agent, and in addition to handling mail from America, she compiled a map of coastal defences between Montrose and North Berwick, which she had planned to pass on to Germany.
However, one of her colleagues, who had grown suspicious of Jessie, discovered the map — and when Dundee police began investigating, they realised MI5 were already on her trail.
A letter forwarded to Hamburg by Jessie was marked with her address, which allowed the investigation to convict her and track down other Nazi agents in America.
A New York spy ring was rumbled by the FBI off the back of her mistakes — marking the first time the US and the UK had worked together on intelligence at a time when the two nations still actively spied on each other.
Dr Jeffrey said: "She was paid with £5 notes which at the time were still uncommon — it would be like one of our £100 notes today. The serial numbers on them allowed you to trace it through the system and so they were able to find the bank in the Netherlands where they had been withdrawn by the Germans.
"She wasn't much of a spy. She left a trail of evidence, but she only had around a week of training. She was very quickly found out in art by one of the women who worked in the hairdressers, Mary Curran."
The entire tale, encompassing Jessie's arrest right up to the conviction of the New York spies, was dramatised in 1939 for the Warner Brothers' film Confessions of a Nazi Spy. It was the first Hollywood film to strongly criticise Hitler's regime and sparked a change in the way Americans perceived Germany prior to the Second World War.
Dr Jeffrey's talk, which explores the ramifications of her incompetence in great depth, will be held in Dundee University's Dalhousie Building on Wednesday September 14.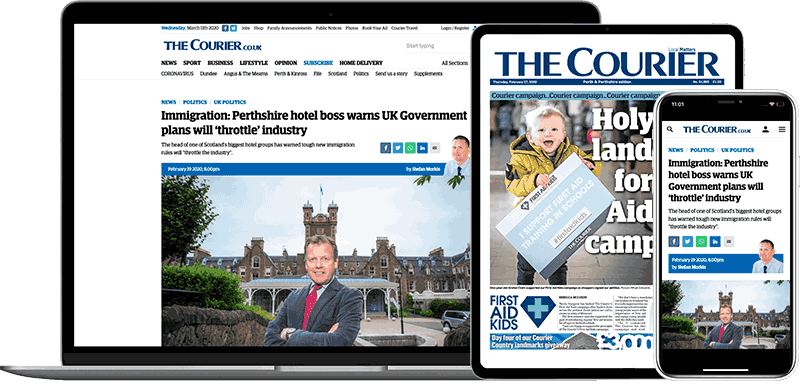 Help support quality local journalism … become a digital subscriber to The Courier
For as little as £5.99 a month you can access all of our content, including Premium articles.
Subscribe