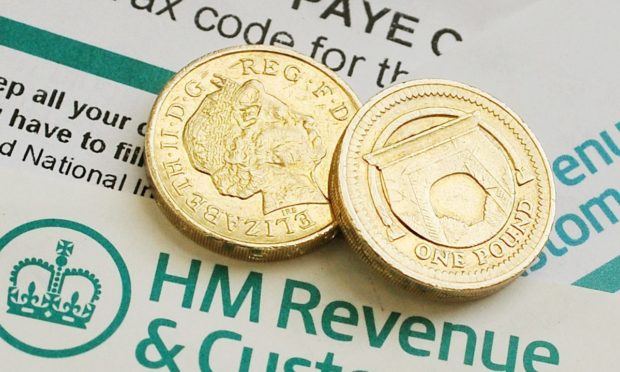 An HMRC worker is to stand trial accused of scamming the taxman out of more than £75,000 in tax credits – while working as a tax credits team leader.
Leigh Hay is alleged to have fraudulently obtained the huge sum while working for HMRC in their Dundee office over the course of nine years.
She faces a benefit fraud charge at Dundee Sheriff Court which alleges that between March 2004 and February 2013 she submitted joint claims for tax credits in the name of herself and husband Kerr.
It is alleged she forged his signature and "provided financial information she knew to be false and failed to declare her true annual income" to rake in the money "by way of fraud".
An alternative charge of fraud states that she obtained child and working tax credits by fraud by providing false financial figures – some claiming her husband didn't earn a penny for several years – and by forging his signature.
Hay, 39, of St Martin Drive, Dundee, denies a charge under the Tax Credits Act on indictment said to have been committed between March 15 2004 and February 1 2013.
She further denies an alternative charge of fraud committed between the same dates.
Defence solicitor Gary McIlravey said: "She adheres to her not guilty plea. We require a report from a forensic accountant before the case can proceed."
Sheriff Alastair Carmichael set a trial date in February next year and ordered Hay to appear at a pre-trial hearing in January.