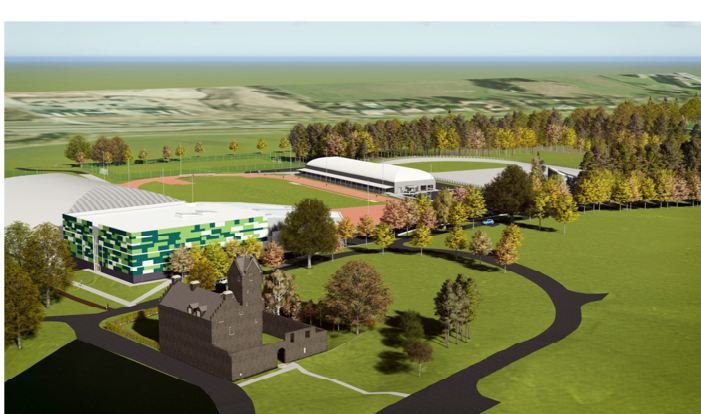 Scottish Government health minister Shona Robison  has backed plans for the Regional Performance Centre for Sport to be built in Caird Park.
Dundee City Council has proposed the £21 million sports centre be built in the park, which was donated to the people of Dundee by local benefactor and Dundee mill owner Sir James Caird.
A campaign group — Protect our Parks, Care for Caird — is opposed to the building, feeling it will detract from the "green space" Caird Park provides. It has won the support of the Scottish Green Party.
Members of Caird Park Golf Club also voted "overwhelmingly" last Sunday to oppose the plans to build the centre in the park.
Club members are concerned the building of the centre in the park will not "provide benefit to the people of Dundee as indicated by the Caird Park trust".
Health Minister and Dundee East MSP Shona Robison said building the centre would be "great" for the city.
She said: "I support the Regional Performance Centre for Sport being built in Caird Park. People will of course have their views and of course be given the chance to give their views, but I think Caird Park is a good place for it to be built.
"The transport links to and from the park and the space required to develop it make Caird Park a good place to put it.
"The Regional Performance Centre for Sport will be a great facility for Dundee and the surrounding area and is something that we should welcome."
Ms Robison is the third MSP, and first Dundee representative, to voice an opinion on the proposals.
North East Conservative MSP Liam Kerr lent his support for the centre and said Dundee should grab the opportunity with "both hands".
Scottish Green MSP for Lothian, Andy Wightman, said the inner city green space Caird Park provides should be protected.
The decision on whether the plans are approved will be taken by the council's development management committee on Monday October 24.
A public meeting will be held on Thursday October 6 in the Boomerang Centre on Kemback Street, to discuss the proposals.
A spokesperson for Dundee City Council said: "The council's development management committee will meet to decide on the application in due course."