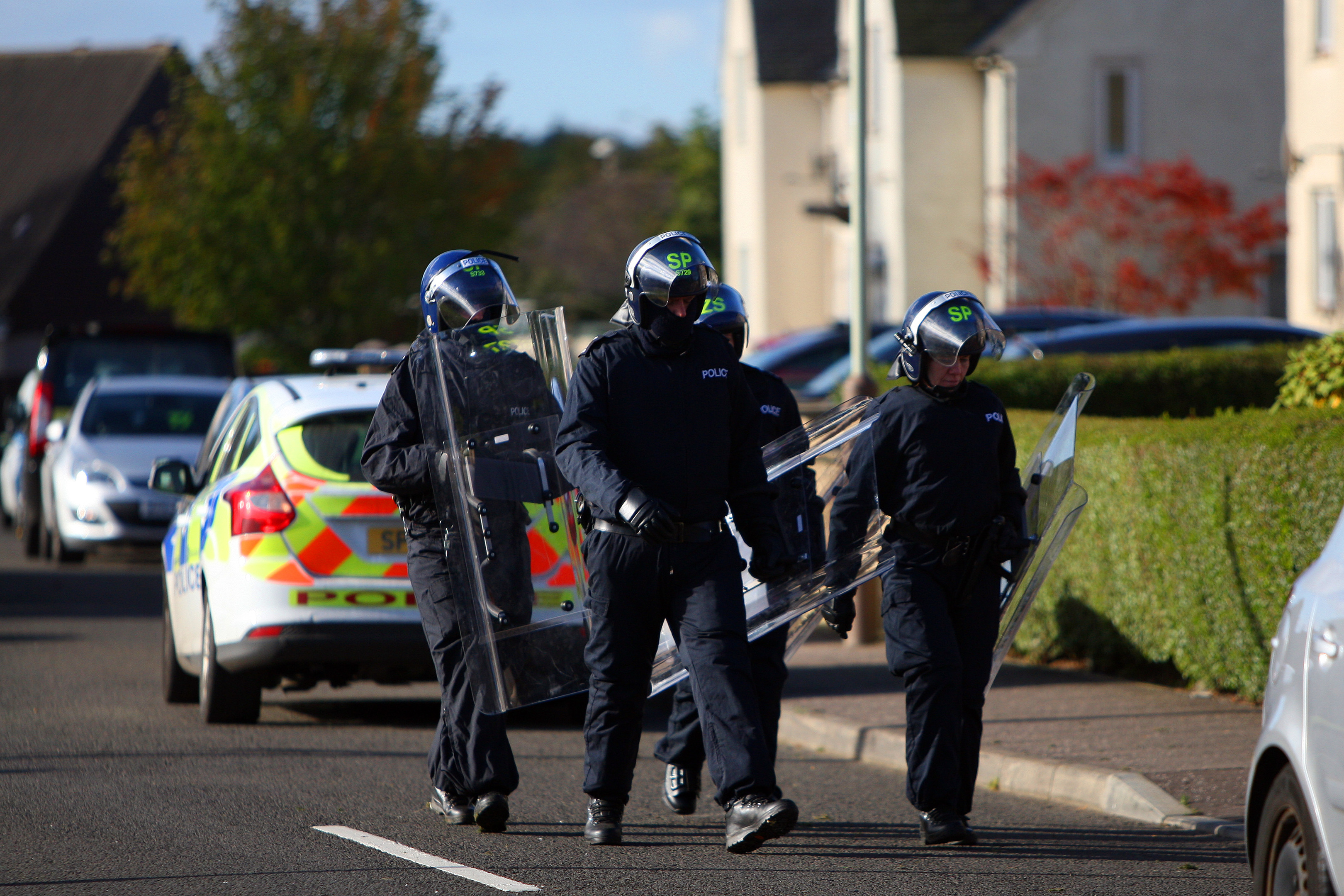 Riot police descended on a quiet Wellbank street on Sunday morning following concerns over the behaviour of a man who had smashed windows in a family home.
Neighbours reported hearing a loud noise at 7.15am  before seeing the man break several glass panes in the property on Kingennie Road.
The man, thought to be aged between 30-40 years old, was reported to have screamed and shouted before attempting to climb through a first floor window wrapped in a sheet.
He later broke through another window at the front of the house.
Police vans quickly arrived on the scene, and remained on the street, close to the Wellbank Inn for much of the morning.
It is not known if anyone was injured in the incident, although an ambulance attended the scene.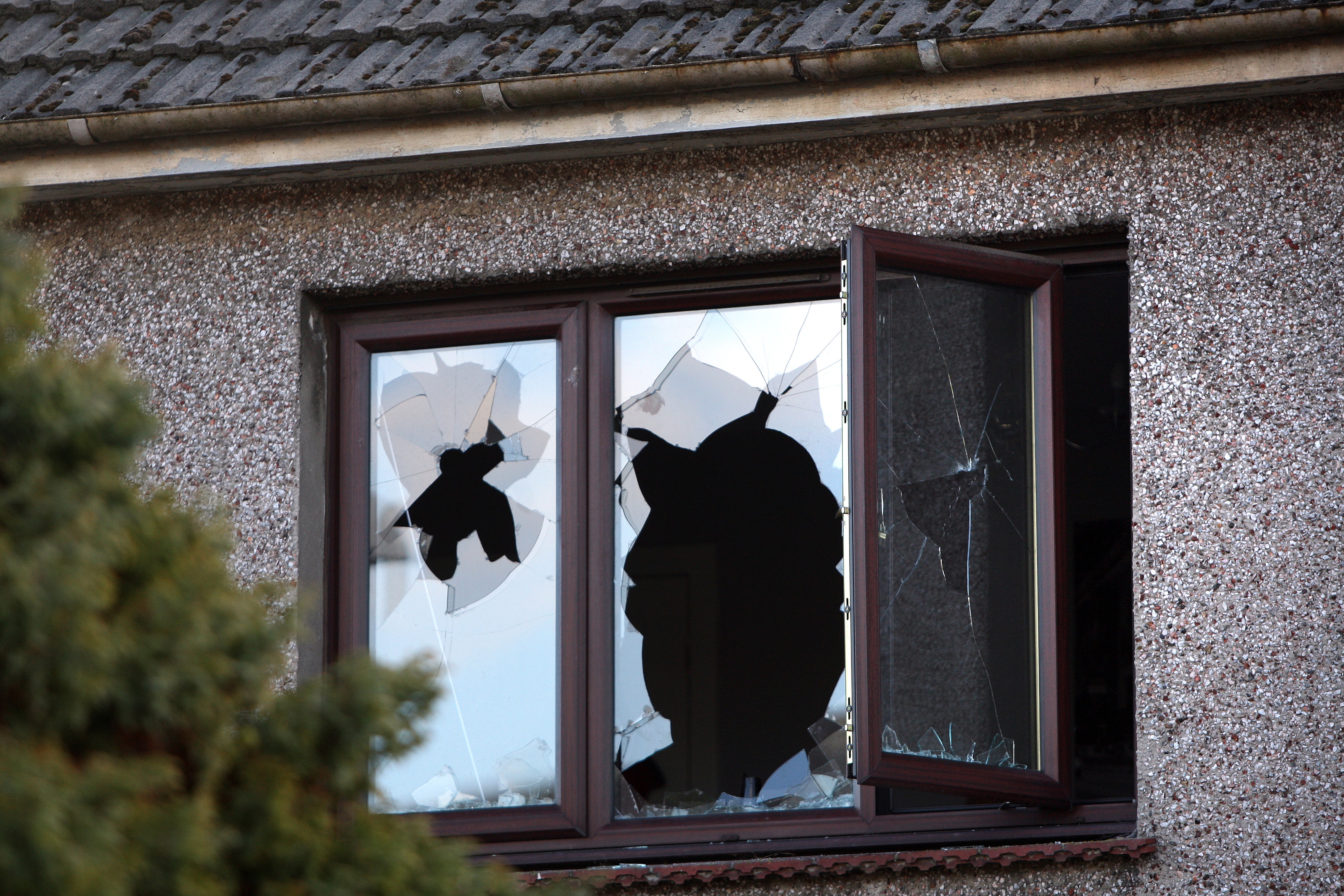 Windows were smashed at a property in Kingennie Road.
Officers dressed in full riot gear, and over five police vehicles, were seen on the street throughout the morning.
One neighbour, who didn't wish to be named, said they'd never seen anything like it in the usually quiet village.
"I've been here 60 odd years and never heard anything like it. The police have been here since after 7am this morning. When I first heard it I thought it was a motorbike race it was so loud."
Police were unable to provide any updates due to continuing inquiries.
* For more on this story see Monday's Courier, also available as a digital edition.