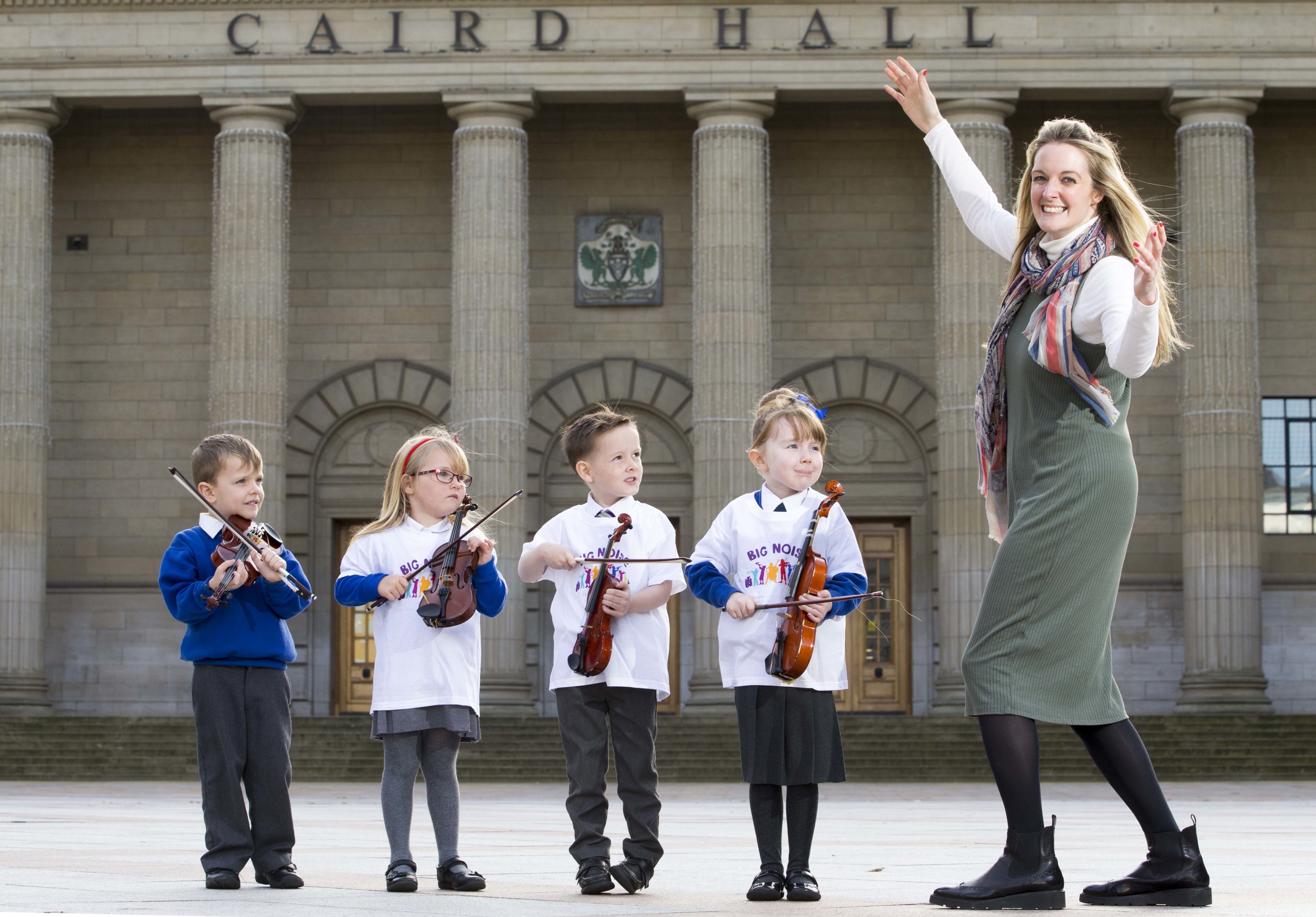 A £2.2m music project designed to improve the lives of young people in Douglas has finally come to fruition after years of planning.
Big Noise Douglas, a programme which will teach music to children from Claypotts Castle and St Pius RC Primary School, secured the funding earlier this year with the official partnership signed yesterday.
The contract was agreed between Sistema Scotland, Optimistic Sound and Dundee City Council and the programme is set to officially begin in Autumn next year as an in-school orchestra.
The next step will be to for those in charge to source staff and pin down a location.
Optimistic Sound are the main funders of the project with a £1.4m investment over five years and Dundee bred Minecraft entrepreneur, Chris van der Kuyl, who is the chairman, said that, for years, there has been a real determination to make the project happen.
Chris said: "This project is indicative of how much the community here cares about making improvements to people's lives.
"You only have to look at Raploch and the success of the programme there to see how influential it's going to be here.
"When people hear about the fact that it is music that the pupils will be taught, they think 'why are you bothering with that? There are much bigger problems that need attention.'
"But actually, music is secondary as these children will hopefully be inspired by the fact that they are able to learn about something that they never knew was possible.
"Of course, some of the children may well go on to forge a successful music career on the back of the programme too."
The late Dundee songwriter Michael Marra was a long-time admirer of Sistema Scotland and longed to see a Dundee branch of the charity established.
Unfortunately, he passed away in 2012 before he could see the contract signed but his nephew, who is now the secretary of Optimistic Sound, said the the agreement was a huge step forward.
"It was a great moment when everyone was sat down at the meeting and I have to admit, I was quite emotional about it all.
"I've read the reports from the success story in Raploch in Stirling and with some of the kids from Douglas there at the meeting, it just made it all seem so much more real.
"This will be the fourth one in Scotland and I'm absolutely delighted it is finally happening."
The idea first started in Venezuela where it spread around the world, eventually making its way here in the form of Sistema Scotland.
The Scottish Government has pledged support of £2.5m nationally to the programme, which has so far reached over 1,800 children across some of the country's most deprived areas, including Govanhill in Glasgow, and Torry in Aberdeen.
Culture Secretary Fiona Hyslop said the programme has the potential to transform lives and help tackle inequalities that exist in the country.
She said: "Independent evaluation has shown that as well as increasing the confidence, aspirations and self-esteem of the children and young people involved, Sistema Scotland is bringing together communities, and making a real, positive difference.
"I am delighted community, business and local authority partners are coming together to bring this programme to Dundee."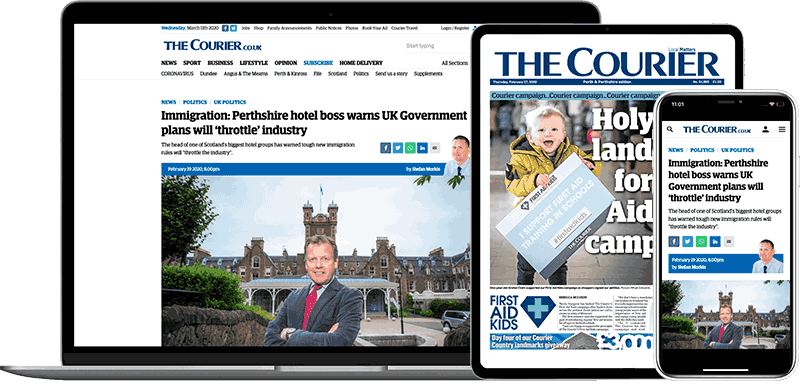 Help support quality local journalism … become a digital subscriber to The Courier
For as little as £5.99 a month you can access all of our content, including Premium articles.
Subscribe