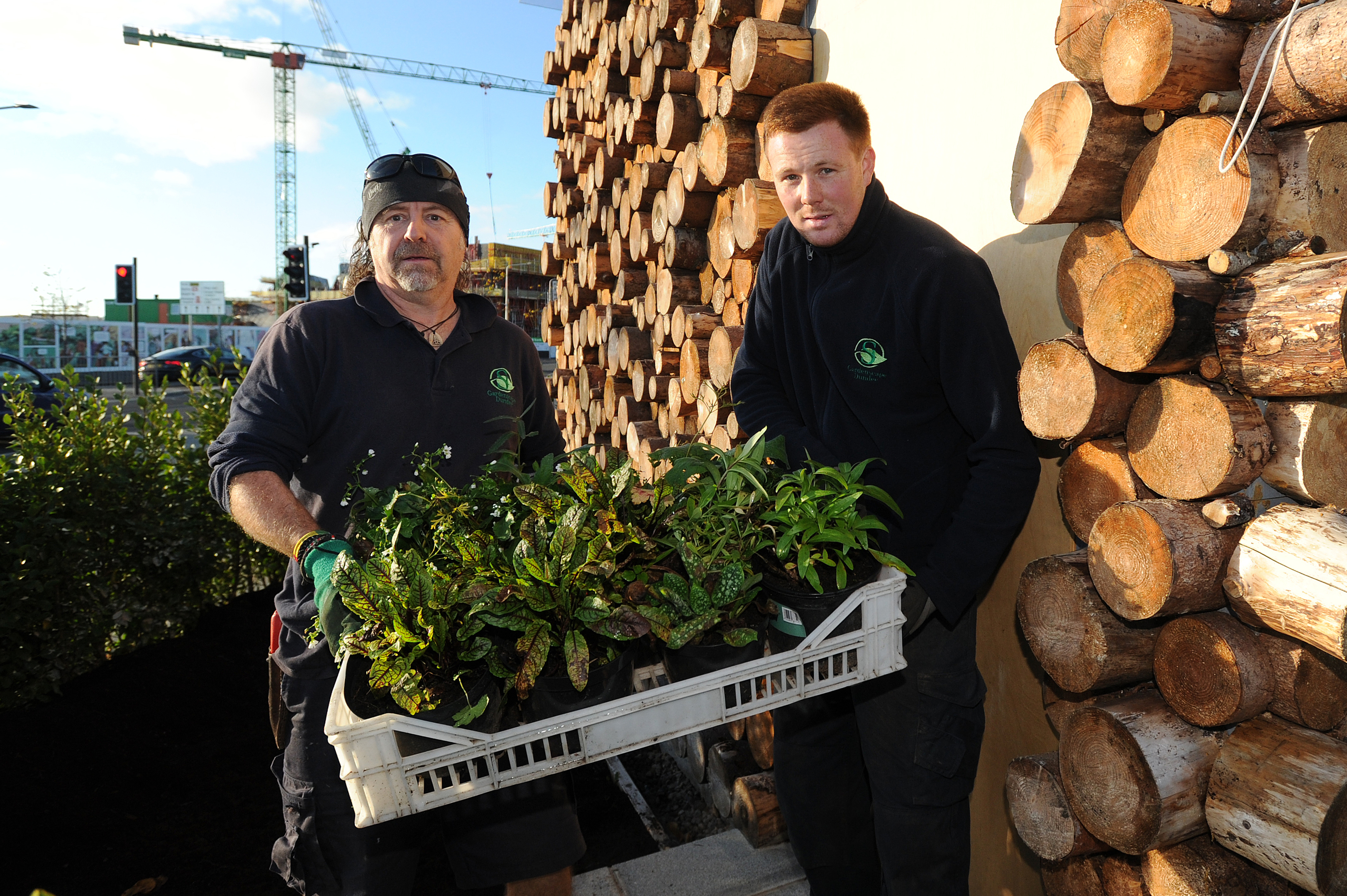 Another part of Dundee's spectacular new waterfront has come to fruition after garden work around the pavilion in Slessor Gardens was completed.
The planting, done by Dundee-based company Gardenscape, took place primarily in small plots around the pavilion area.
All of the planting has been completed until Spring with a range of varieties featuring mourning widow, Siberian iris, European smoketree and golden oat grass.
Paul Lawn, owner of Gardenscape, said that although it wasn't the ideal time to plant, he was delighted to finally get the chance to shape part of the gardens.
He said: "The start of the work was delayed for a little while because of transporting the pavilion from Edinburgh.
"So now that it's in November it's not the ideal planting time but we will be maintaining the gardens and once Spring comes around we will be planting much more.
"What was important was to ensure that we didn't just replicate any of the other gardens and that we were doing something different.
"One of my ideas was a kind of woodland glade so it would look like a forest.
"Hopefully with the blessing of the designer the aim is to have the pavilion reclaimed by nature as the planting slowly over time envelops the structure."
The Kengo Kuma designed pavilion is inspired by a traditional Japanese wooden box called a Kibako with the structure mimicking the look of stacked firewood logs and was built by George Martin (Builders).
It is composed of various lengths and diameters of tree trunks sourced from fallen trees in Templeton Woods just outside the city.
Though the pavilion is currently closed, the council intend to open it for public access during special events over the winter.
The 10,738sqm Slessor Gardens, for which the turf was laid for last winter, runs from the rear of the iconic Caird Hall down toward the site of the V&A museum.
It is the central space of the £1 billion waterfront development and was officially opened by the Queen this year at the beginning of July.