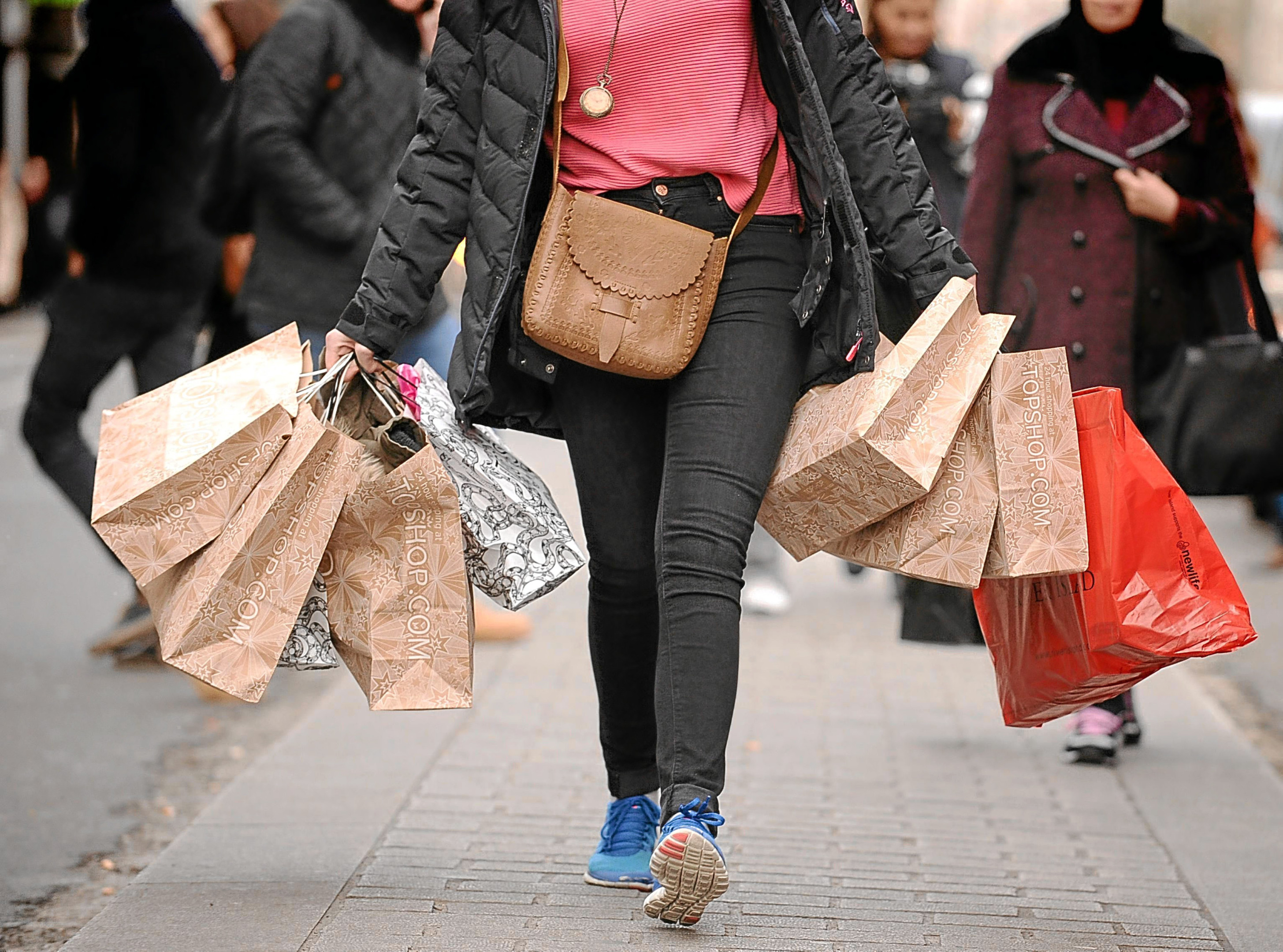 Stores across Courier Country are set to entice shoppers with a range of Black Friday bargains.
The US-inspired shopping extravaganza, held on the day following Thanksgiving each year, sees outlets across the two nations slash prices in the hope of triggering the pre-Christmas rush in trade.
Most stores in Courier Country have so far been coy about what time they will open on the day, which falls on Friday November 25 this year, or what offers they will have on.
It's also unclear if any will open at midnight.
According to VoucherCodes.co.uk and the Centre for Retail Research, consumers are expected to spend £2.3 million a minute in the sales, a 19% increase on last year, and amounting to a total of £1.96 billion.
Online spending is predicted to count towards 37% of all sales, while 63% of goods sold will be on the high street.
Experts have warned shoppers to be savvy with their purchases however, as last year, research showed the price of many products was actually cheaper before and after Black Friday.
Many stores are also alleged to use the event to get rid of old unwanted stock.
According to consultancy firm, Future Thinking, many consumers are aware of this, after their poll showed half of shoppers believe Black Friday is a "marketing gimmick".
Future Thinking spokeswoman Adele Gritten said: "While Black Friday may be neatly situated between the November paycheck and the Christmas shopping season, consumers are questioning whether the shopping tradition really offers them a good deal.
"When retailers are offering deals throughout the year and online discounts are dime-a-dozen, it's no surprise that consumers are taking time to properly scrutinise the Black Friday deals.
"While bargain-hungry shoppers will pack the most popular stores, the more sceptical consumers will prefer to stay at home, check the prices on their phones and won't be fooled by the marketing."
Claire Davenport, managing director at VoucherCodes.co.uk, added: "This year, whilst growth in spending is supposed to be slightly more modest compared to previous years – our research predicts a 19% year-on-year increase in spending for Black Friday – the date will be a key one for shoppers and retailers alike."
Two years ago, the Tesco Extra store on Kingsway West shut just after midnight on Black Friday after the sales triggered chaos.
Police at the time say no criminality occurred, but that the supermarket chose to close because of concerns over customer safety.