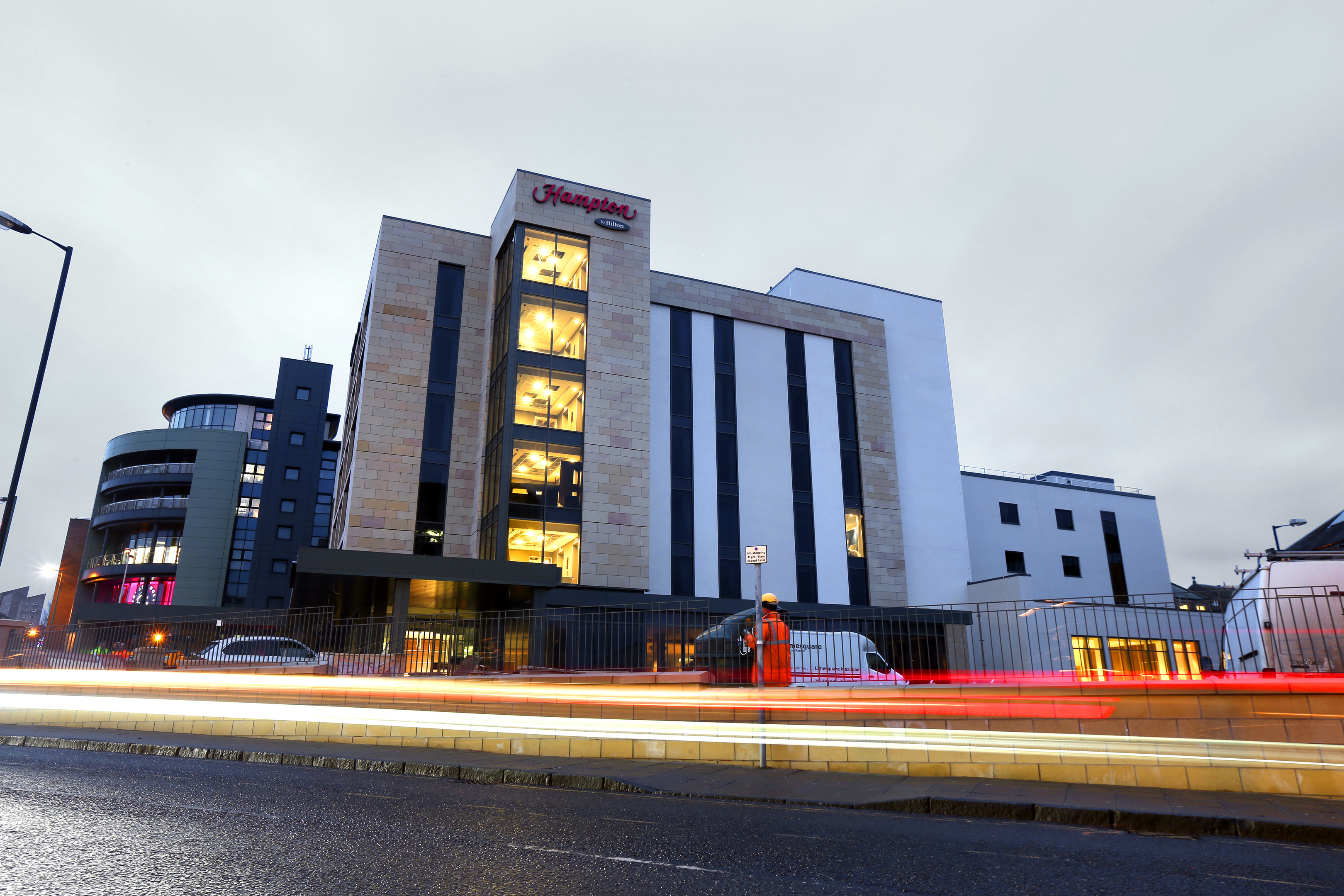 The general manager of Dundee's newest hotel said he expects it to open early in the New Year.
The Hampton by Hilton Dundee was due to open at the end of last week but construction delays meant it had to be pushed back into 2017.
The delay means Hampton by Hilton has had to find alternative accommodation for everyone who had booked a room at the West Marketgait hotel over the festive period.
Reservations are now being taken for the hotel, which has already recruited staff, from March 1.
General manager Paul Wood said: "The decision to postpone this month's opening of the Hampton by Hilton Dundee is not one we've taken lightly.
"Much investment has been put into getting the hotel just right, with additional amenities such as the bar and restaurant becoming one of our key focuses as the project has evolved, with the aim of creating a new, high quality social venue for our guests and the people of Dundee, too.
"However, as the planned opening day approached, it became clear that more work was needed to reach the high standards we are aiming for.
"The guests who had booked with us already have all been fully understanding and cooperative, for which we're very grateful, and we're pleased to say we have since sourced alternative accommodation for all of them."
Mr Wood added: "We're now looking forward to opening in early 2017, with a bigger and better bar and restaurant than we'd initially planned, creating more than 50 jobs for the local area as well as providing an exciting new destination for Dundee's tourism and leisure market."
The hotel is being constructed on the site of the former Argyll House office block. Rather than demolish that building entirely, its steel frame was retained and the new hotel built around it.
The Hilton site is one of a number of new hotels scheduled to open in Dundee to cash in on the expected influx of visitors due to the opening of the V&A in 2018.
The Premier Inn is building a new 149-room hotel on the site of its current waterfront hotel while Sleeperz is currently building a new hotel as part of the redevelopment of the railway station.