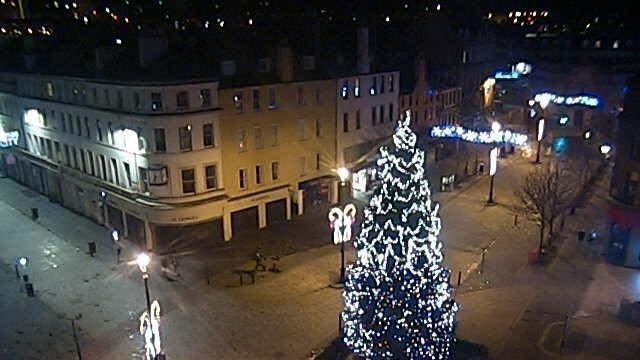 A Dundee man is campaigning to bring Hogmanay celebrations to Dundee, amid claims that the city centre is so empty it resembles the aftermath of a "zombie apocalypse" on the night.
Over 300 people have signed a petition started by Graeme McKenzie, calling for the council to organise an Edinburgh-style street party next year.
The 18-year-old is hoping to get the city councillors, as well as a number of community organisations, on board.
Graeme, from Charleston, said: "Dundee is the fourth-largest city in Scotland, so I think it's about time the council did something for Hogmanay.
"Edinburgh, Glasgow, Aberdeen and Inverness all put something on, whereas Dundee city centre looked like a zombie apocalypse 20 minutes before the bells – everything boarded up and no one on the street.
"I thought the petition would be a good way to start, and in just over 12 hours I've had over 300 signatures.
"If enough people want it to happen, then that will really help. Judging by the comments under the petition, that seems to be the case.
"People are remembering how in the 50s there were celebrations, and they want them to happen again.
"It would be great if we could have something for 2018."
Councillor Fraser Macpherson said he is supportive of the idea, but added that organising such an event would be more complex and time-consuming than it seems.
He said: "I've always been supportive of having a Hogmanay event and I'd be very happy to be involved.
"A while ago there was a team of people having discussions with Leisure and Culture about doing something like that, but for now nothing has come of it.
"There are many challenges, such as the cost and availability of things like security and public transport.
"At the moment, there is no public transport at all on Hogmanay, whereas in places like Edinburgh there are night buses.
"I think a good starting point would be to have a public consultation, to see what kind of event people would want and support."