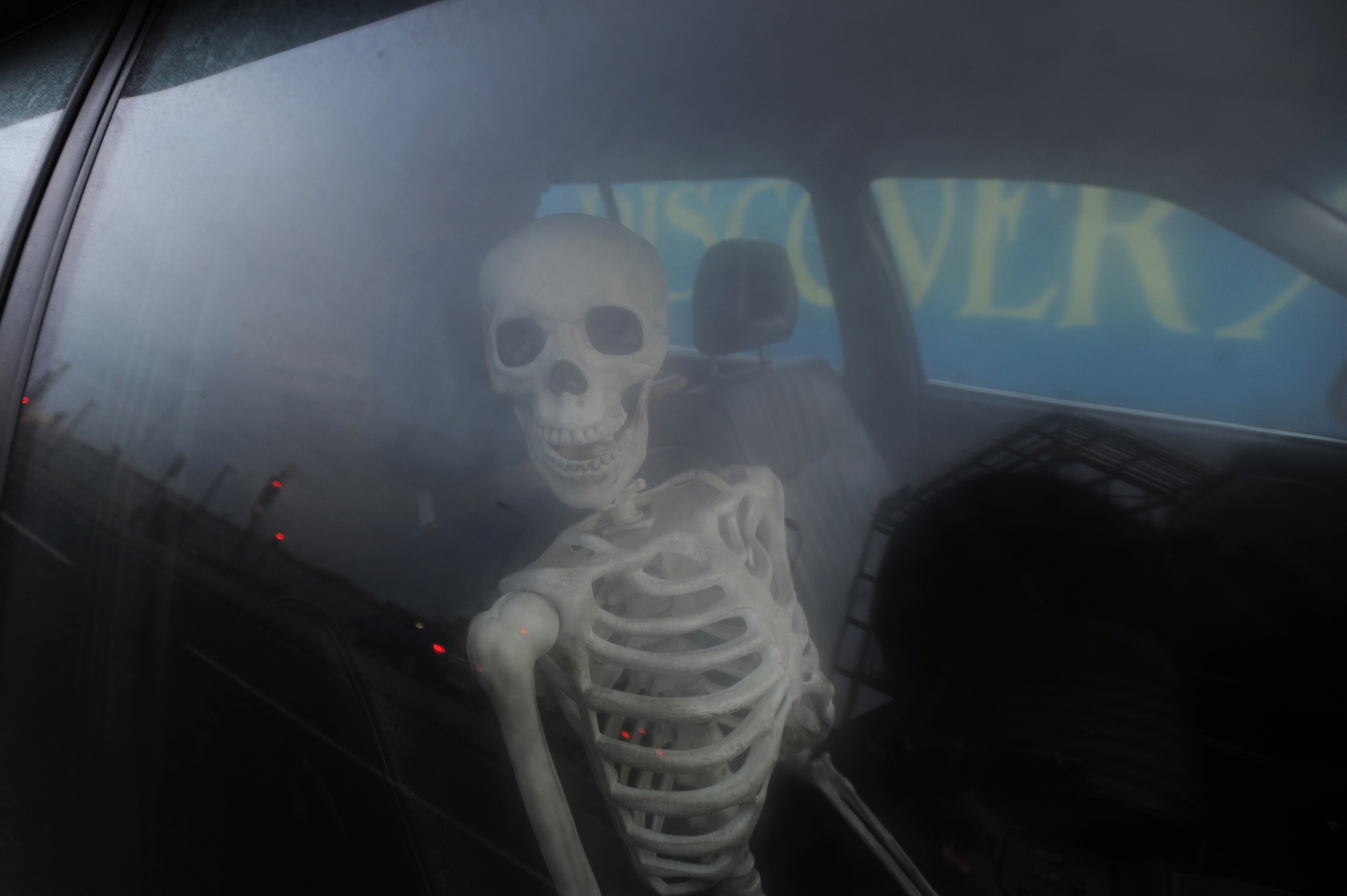 It's one of the most unusual sights on Dundee's waterfront – a hearse seemingly abandoned by Discovery Point with a skeleton sitting behind the steering wheel.
The black car has been parked in a lay-by between Discovery Point and the V&A since the beginning of December, meaning it is one of the first things people see as they exit Dundee railway station.
As well as the skeleton, the car also contains two coffins.
The car belongs to Carrol Douglas-Welsh who uses it to promote her Castle Horror events business.
The 52-year-old mum-of-two began organising parties to raise money for charity after her husband Keith died just days after being diagnosed with mesothelioma, a cancer caused by asbestos exposure,  in 2012.
She was so successful she has now runs Castle Horror as a part-time business, running horror-themed parties and corporate events.
She said: "I parked there just before Christmas – it's one of those places where there are spaces for cars. There are no laws against it being there but it won't be there for ever."
Carrol said she has not received any complaints about the spooky saloon.
"I've not heard anything negative," she said.
"It's pretty light-hearted. I do a lot of events and people ask for the hearse to come along. It's quite an eye-catching vehicle."
As well as parties, Carrol also organises corporate team-building events, which see work colleagues try to escape zombies in a maze. Clients include Perth and Kinross Council.
She said: "There is a real market for doing things a little bit different.
"My family have always been big fans of Hallowe'en – we travel to the US quite a lot and have quite a lot of decorations from there.
"But this all started when my husband died four and a half years ago. I raised about £15,000 for the Mick Knighton Mesothelioma Research Fund by doing some themed parties and it grew from there."
Carrol now runs the business part-time and said it's important the events remain fun for clients and the volunteers who make up her armies of the undead.
She also runs a training school for those who want to perfect their portrayals of zombies.
"The business is growing but it is really just washing its face," she said.
"But it's not just about making money, it's about having fun.
"I have a human resources background so health and safety is very important to me.
"The zombies are volunteers so they need fed and watered and properly looked after. It can be exhausting.
"We've been asked to do two-day events but that is too much. At the end of the day they are pretty exhausted and can be covered in bruises…a happy zombie is a scary zombie."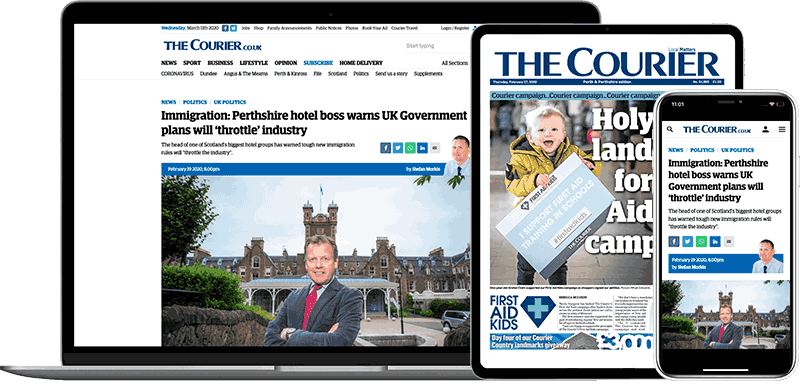 Help support quality local journalism … become a digital subscriber to The Courier
For as little as £5.99 a month you can access all of our content, including Premium articles.
Subscribe