Tayside's top cop has pledged a return to Dixon of Dock Green-style policing with more bobbies on the beat.
Chief Superintendent Paul Anderson, the head of Police Scotland's Tayside Division, announced the creation of new local policing teams that will have a named point-of-contact for members of the public and community groups.
Ch Supt Anderson was appointed nine months ago and made re-establishing local policing one of his top priorities.
But he denied Police Scotland had gone too far in centralising services when it was formed three years ago and said the new set-up was an "evolution, not a revolution" of operations.
He described the change as "moving the clock backwards and forwards at the same time" so officers can deal with issues specific to an area, such as vandalism or, in rural areas, wildlife crime.
Ch Supt Anderson said: "It is that Dixon of Dock Green or Hamish Macbeth-style policing we want, to get right back in as part of the community.
"The model that was put in place was tried and tested in other areas and put in place when the policing leadership was different.
"What was so vital then was procedures and practices were standardised."
Ch Supt Anderson said the new "locality policing" model has been introduced after listening to feedback from people across Tayside.
Although the three policing areas of Angus, Dundee and Perth and Kinross will be unchanged, these will be subdivided into smaller policing zones with their own area commanders.
Response to incidents and calls for service will then largely be delivered by locality policing teams.
In addition, designated community policing teams will be allocated time to work closely with communities and partners to effectively address local issues and develop a really good knowledge of their area.
The Dundee City Centre policing team has already been successfully operating within Dundee for a number of weeks.
Ch Supt Superintendent Anderson said: "Each locality will have its own inspector and that brings management and understanding of policing issues to a much more local level.
"Our communities have told us that they believe we have lost elements of this kind of community policing so we want to return to it.
"People tell us they want to know their local community officers and know how to contact them. We understand people need this trust and confidence and we will all benefit from that."
Serious crimes will still be handled through separate investigations but Ch Supt Anderson said said the new system will allow offices to work with other agencies, such as local councils, to help tackle some of the causes of crime.
He also stressed different locality policing teams will share information to ensure offenders do not just move from one part of the city to the other to evade officers.
"When people commit crime the reasons can be quite sad — it can be desperation or it can be drugs.
"People who commit a certain crime type can move across crime areas. What's important is we deal with the individuals to get them away from this type of behaviour."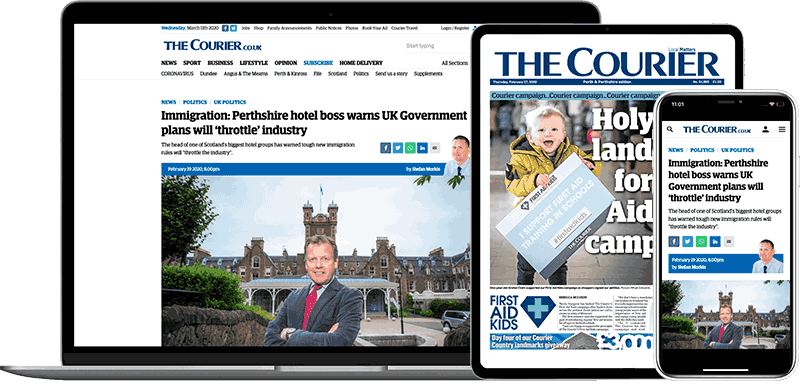 Help support quality local journalism … become a digital subscriber to The Courier
For as little as £5.99 a month you can access all of our content, including Premium articles.
Subscribe