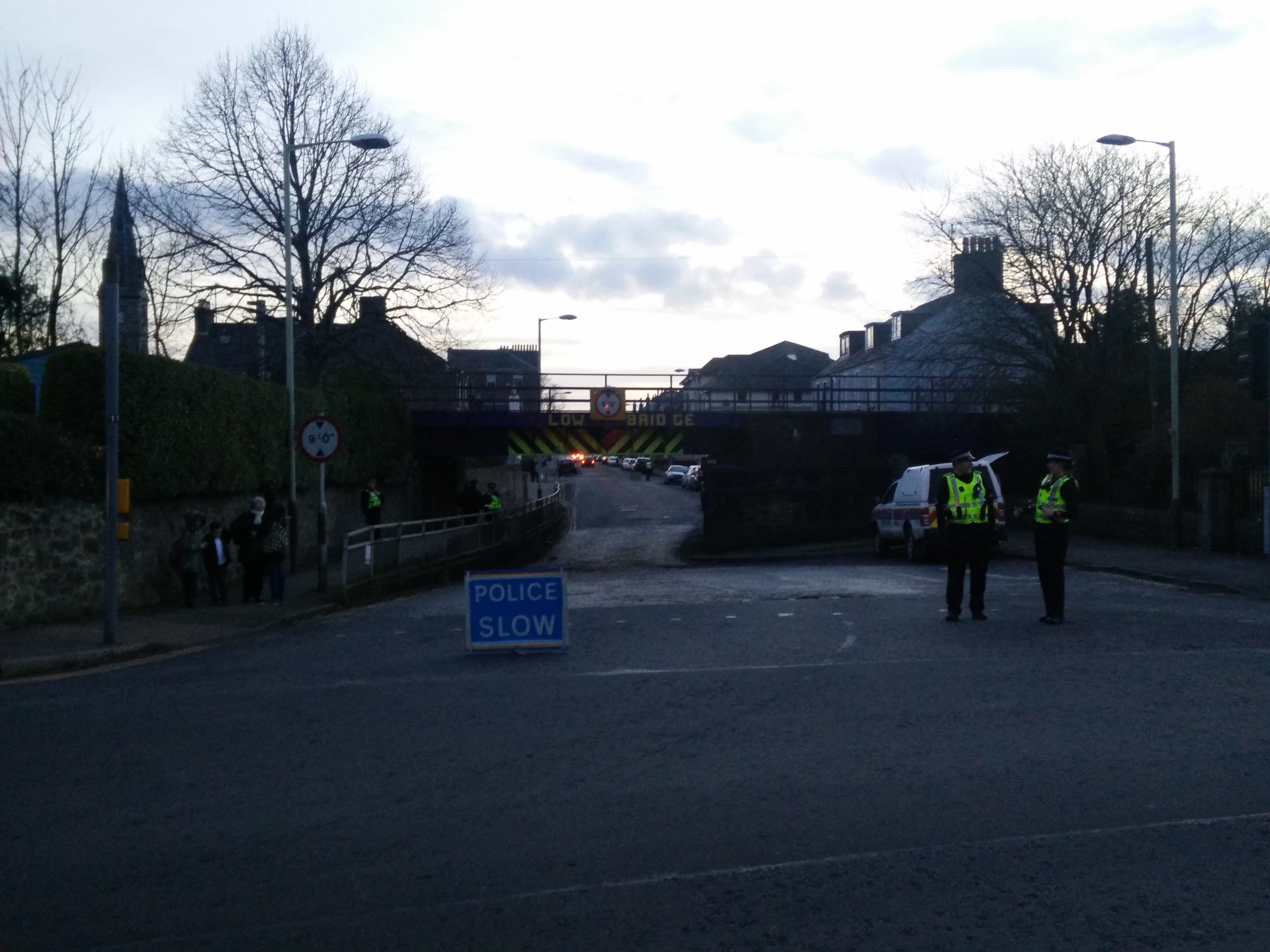 A high sided van came to grief when the driver tried to squeeze under a rail bridge in Broughty Ferry on Wednesday evening.
The bridge is emblazoned with fluorescent signs warning that the bridge is only accessible to vehicles under nine feet.
However, the driver failed to heed the warnings and collided with the underside of the bridge after turning off Queen Street and onto St Vincent Street.
The street was closed for just over an hour while precautionary inspections took place after the collision, which occurred at around 3.45pm.
A Scotrail spokesperson said: "We had engineers on-site by 4.30pm to inspect the structure and were able to confirm the bridge as undamaged (except for superficial scrapes) by 5pm.
"The incident caused some delays to services but did not have a major impact. The bridge itself is clearly marked on the approach as a low structure."
It's the second time in six months that the bridge has been hit after a van driver ploughed into it from the opposite side in August last year.
A Police Scotland spokesperson said: "Police Scotland attended St Vincent Street at 3.50pm yesterday afternoon following reports of a road traffic collision involving a Mercedes Sprinter van and a bridge.
"There was no damage to the bridge."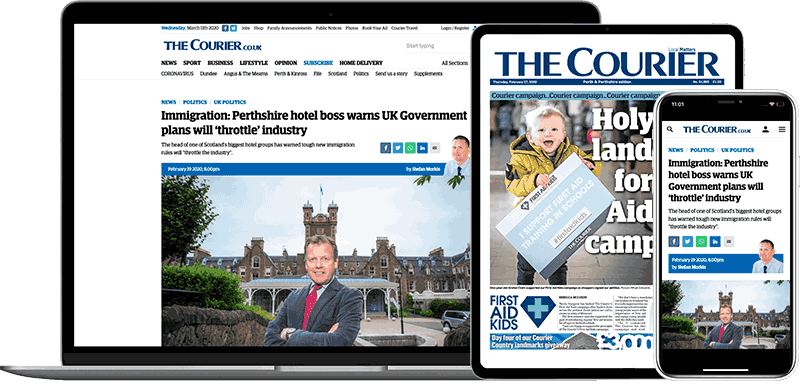 Help support quality local journalism … become a digital subscriber to The Courier
For as little as £5.99 a month you can access all of our content, including Premium articles.
Subscribe