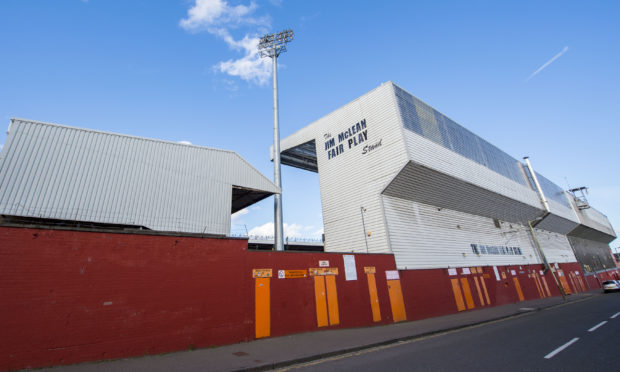 A man will stand trial accused of daubing vile graffiti on the side of Dundee United's Tannadice Stadium while on his way to a match at nearby Dens Park.
James McIntosh is alleged to have painted graffiti "containing an offensive remark on a banner and door shutter" at the Championship side's ground on August 13 this year while he was travelling to the Dundee v Rangers match 100 yards down the road at Dens Park that afternoon.
Photographs later emerged of a sponsors' banner outside Tannadice's George Fox Stand with graffiti on it stating "Possil Loyalist bash washers".
A further image also emerged of a door shutter outside the Centenary Suite hospitality lounge covered with the words "F*** you Thomson" – in reference to United chairman, Stephen.
McIntosh denied a charge under the Offensive Behaviour at Football and Threatening Communications Act on summary complaint.
He further denies an alternate charge of vandalism committed at the stadium.
Sheriff Tom Hughes continued the case to trial later this month.