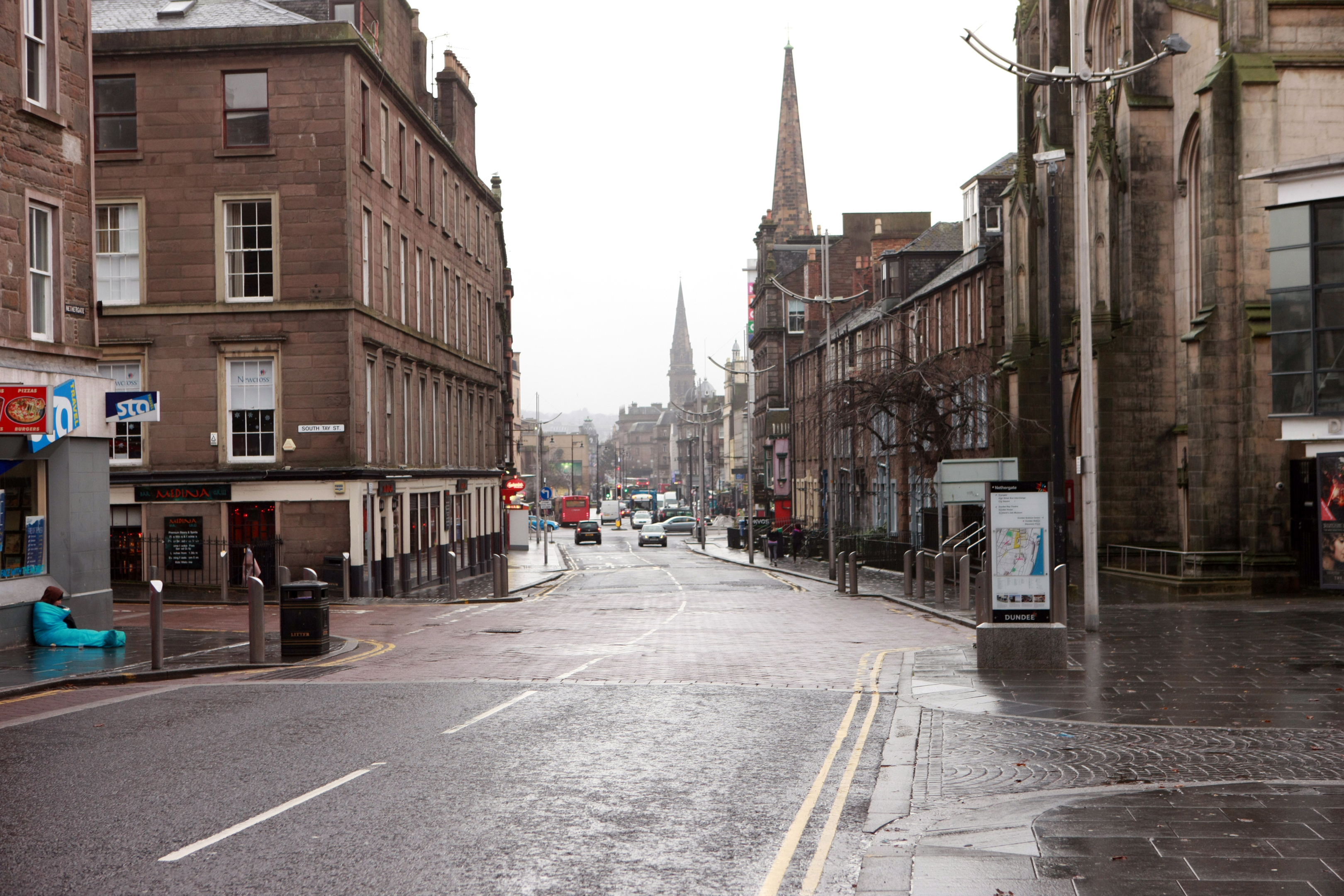 Motorists in Dundee suffered rush-hour delays on Monday as resurfacing works started in the Nethergate.
Nethergate is closed for three weeks between West Marketgait and South Tay Street because of carriageway resurfacing works.
Temporary traffic lights are also in place on Perth Road at Arnhall Drive because of work to replace gas mains in the West End.
The combination of the two sets of roadworks caused headaches for motorists with lengthy tailbacks building up in both directions.
Irate drivers said they were stuck in queues up to 15 minutes long as a result of the works, which saw traffic heading into the city from the east backed up as far as the Tay Road Bridge.
There were also lengthy queues for cars coming into Dundee from the opposite direction, with one driver claiming traffic had backed up along Riverside Drive as far as Invergowrie.
One taxi driver said: "There was chaos with Perth Road shut and traffic reduced to one lane at Marketgait.
"There was a 10 minute delay on East Dock Street and also some sort of hold-up at the Myrekirk circle."
The taxi driver added: "It's a joke — there are not enough signs to let people know what was going on and because the work was starting on a Monday people had no idea what to expect."
A Dundee City Council spokeswoman said: "These works are part of an ongoing roads and footways maintenance programme across the city.
"Traffic diversions are in place and every effort is made to keep disruption to a minimum."
There will be temporary traffic lights installed on Riverside Drive on Tuesday to allow for maintenance of the Department of Transport's airport monitoring site.
However, these will not operate during peak times.
A number of busy roads in Dundee city centre are to close because of resurfacing works over the next two months.
Dock Street, Crichton Street, Whitehall Crescent and Whitehall Street will all be closed for two weeks while the works are carried out.
City centre councillor Lynne Short said: "Potholes are one of the things that are quite prominent in complaints from people.
"Whitehall Street with all the buses takes a real pounding, so it can only be a good thing that the roads are repaired.
A council spokesman said: "Diversions will be in operation and will be publicised in detail before the work begins."