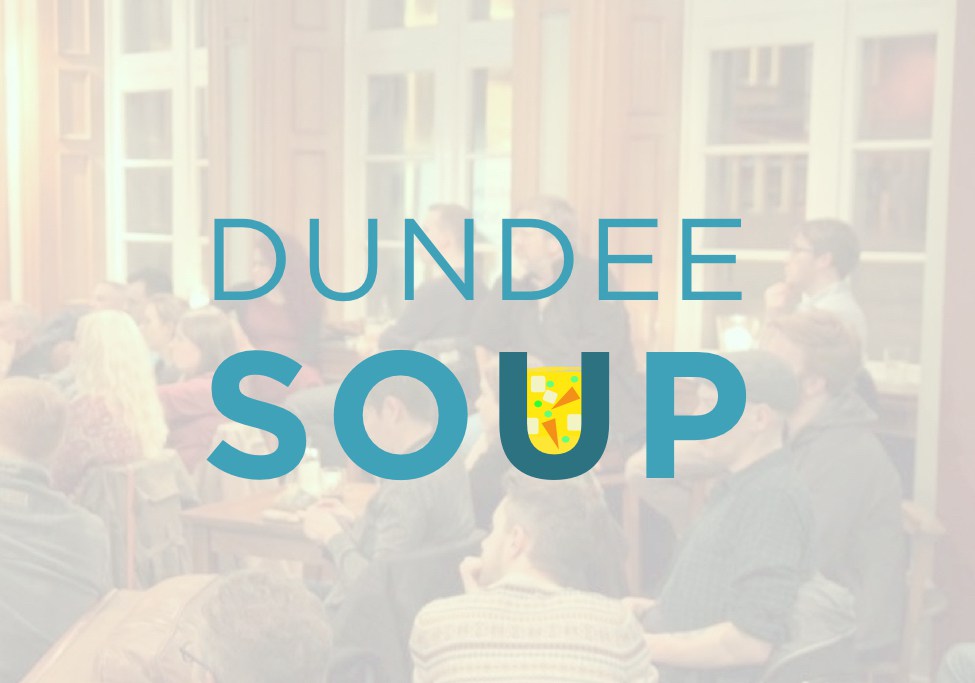 Dundonians are being invited to a soup dinner at which they vote to fund a new community project.
Participants pay a recommended donation of £5, with the total proceeds going to one of four individuals and organisations who pitch their ideas over the course of the evening.
The Dundee Soup is being coordinated in partnership between ACK, Creative Dundee and Shona Littlejohn.
Kirsty Thomson, of ACK, said she was delighted to be involved in the project.
"It's looking at new perspectives in terms of microgrants for individuals and organisations to access funding," she said.
"There's not really any opportunities like this in Dundee. It's down to the community to take it forward. The whole process of the evening is about the individuals and organisations.
"There are a lot of projects needing kickstarted, and for them £500 can go a long way."
Kirsty said other Soups had given funding to a range of different projects.
She added: "We've heard of gardening projects, projects supporting community groups to do certain things, individuals with creative ideas – there are so many possibilities.
"How often we begin to hold these events depends on demand. We are looking at quarterly to begin, but that might change."
Attendees will hear four, five minute-long presentations over the course of the evening from local people and at the end of the night, can vote for their favourite with the winner taking home all the cash.
All successful pitchers will then be asked to return to a future Soup to provide updates on their progress.
The first Dundee Soup will take place on April 26 at The Circle.
The event is open to anyone. The application deadline is March 31.
An application form is available on the Creative Dundee website, or paper copies can be found in The Circle on Staffa Place.
Anyone wishing to attend the event and vote for a winner can register through the Creative Dundee website or on Eventbrite.
A history of Soup
The first Soup was held in Detroit in 2010 when a group of friends met for dinner to share ideas for projects for which they could not get funding.
The initial event, held in the Mexicantown neighbourhood of the Michigan city, was held after the group had collaborated on a women's event.
The friends wanted to continue working together to empower and connect the community.
A few months later, the first was winner was chosen – a Rust Belt architecture photo book – and the scheme was gathering traction.
It has continued to grow and the Detroit event attracts around 200 people each time. It has raised more than $132,000 (£107,989) for a whole host of new initiatives, covering everything from technology, social justice, education and art.
Past winners include a new theatre company which puts on free performances of Shakespeare, a team making benches for bus stops, and a start-up which turns graffiti into jewellery.
The idea has also spread across the world, with new ventures popping up in British cities such as Sheffield, Glasgow and York.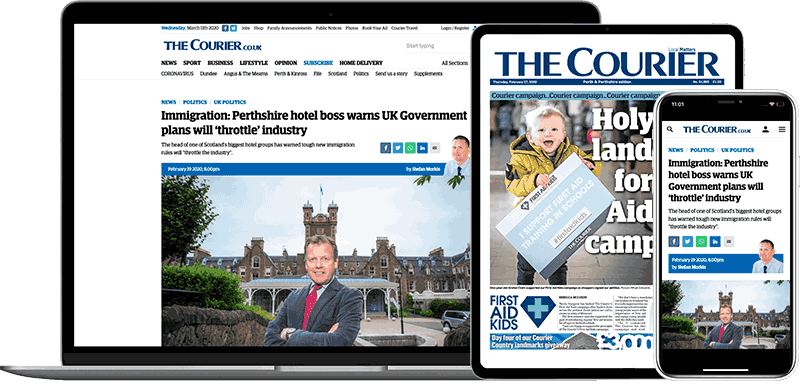 Help support quality local journalism … become a digital subscriber to The Courier
For as little as £5.99 a month you can access all of our content, including Premium articles.
Subscribe