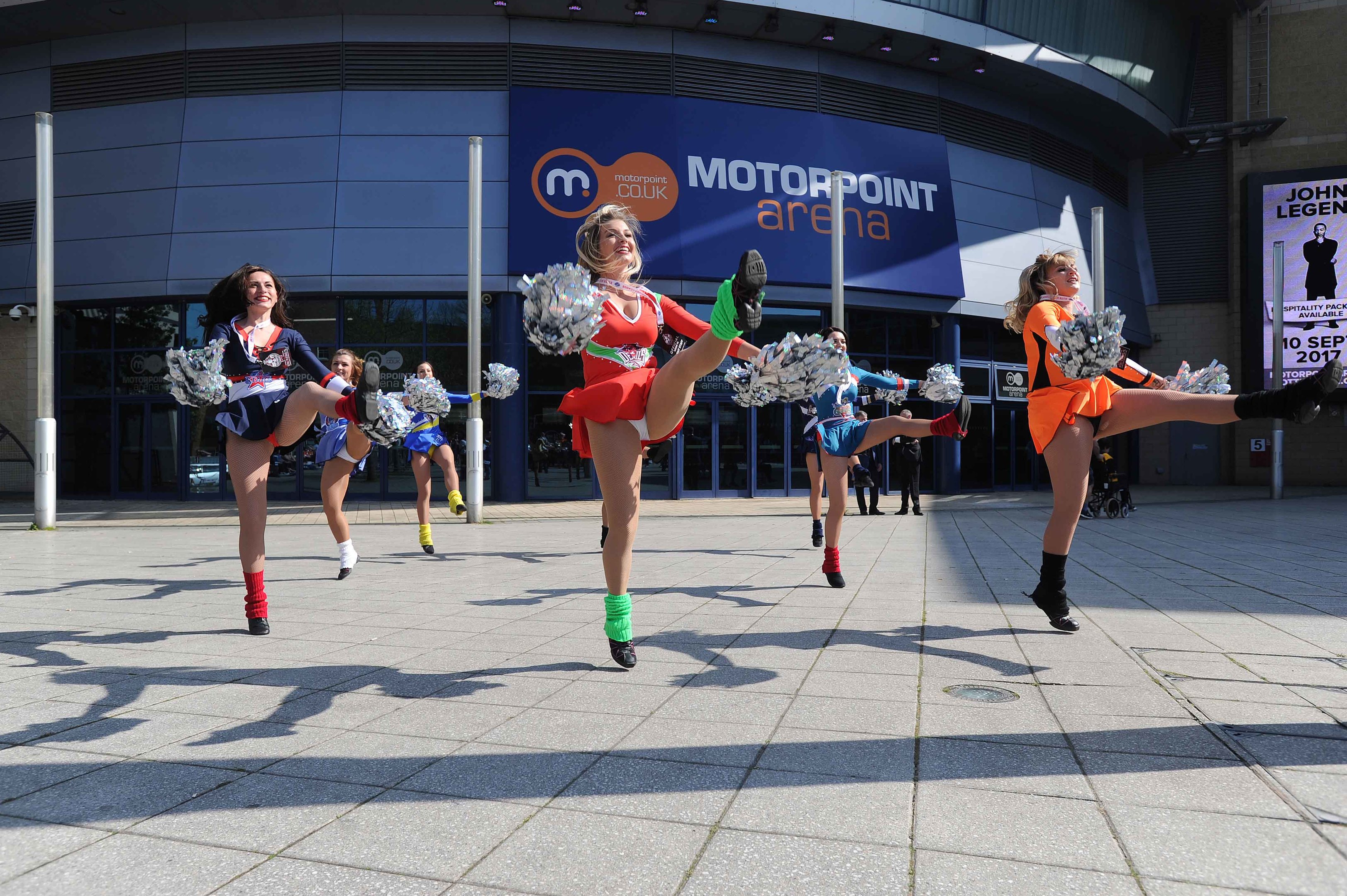 Ice hockey fans enjoyed a stellar weekend at the Elite League play-offs, with the Dundee Stars narrowly missing out on a place in the final.
The Stars put in a spirited performance against league champions Cardiff Devils on Saturday afternoon, and after taking an early two-goal lead in the first period, it looked like a miracle on ice might have been on the cards.
The Devils made a relentless onslaught on the Dundee goal which eventually saw them win the tie 4-2.
The disappointment of not reaching the finals didn't ice any of the party atmosphere however, and the loyal contingent of Stars fans who made the 700 mile-round-trip stayed on to watch the third/fourth place game against Belfast Giants – which took the tone of an exhibition friendly match, which the Belfast Giants won 15-8.
The Sheffield Steelers won the play-off, narrowly beating the Cardiff Devils 6-5 in overtime.
Supporters who made the Midlands trip spoke of the pride they felt in the performance the Stars gave in Saturday's semi-final, especially given the apparent gulf in spending levels  between the two teams.
This year's weekend games were the first the Wilson family had attended, and father Keith said the first twenty-minute period which the Stars led 2-0 was the best he had witnessed as a hockey fan.
"Going ahead against the best team in the league was unbelievable, and I really thought we were going to do it," he said.
His wife, Madelene and youngest son Bradley both said they would definitely be back for next year's finals, even if the Stars can make it to the final weekend again or not.
"Our time in Nottingham has been incredible," Madelene said.
"It is such a family friendly sport and we have all had a great time."
The family-orientated nature of ice hockey has attracted a number of families to the sport.
Godfrey Mordente said he and his family had enjoyed attending games for years at the Dundee Ice Arena.
He said: "Being here at the play-offs finals weekend with my family, and the Stars family, has been sensational.
"We all received a fantastic reception in Nottingham, and the result against Cardiff was disappointing, but the team played very well.
"What is great about coming to a finals weekend like this is all of the supporters coming together. It doesn't matter what jersey the person sitting next to you is wearing, everyone is a fan and together sharing in the event."