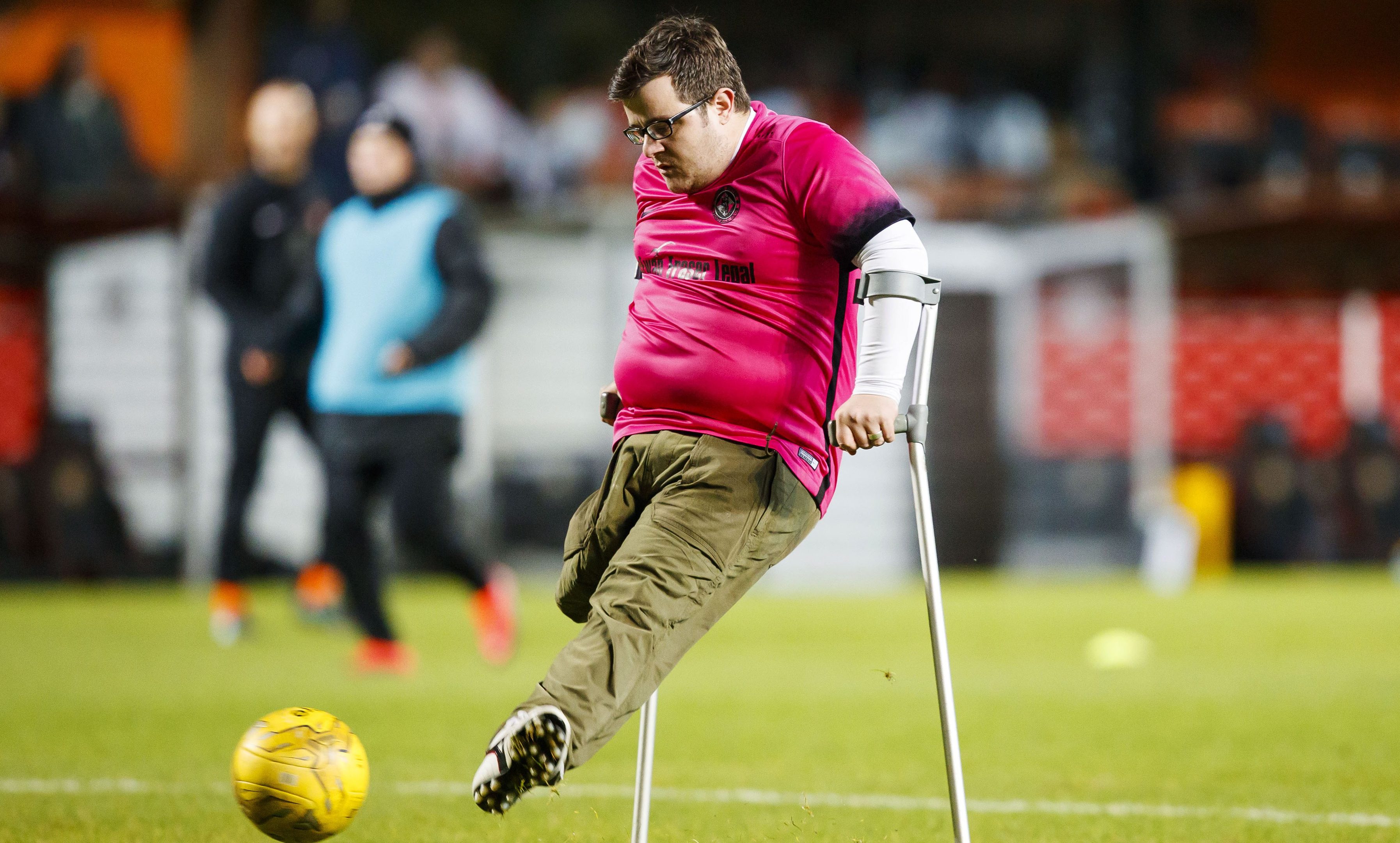 A talented amputee footballer hopes competing in an international contest in Holland can make the dreams of more disabled players become a reality.
Tommy Mckay, who had his right leg removed as a child following a cancer diagnosis, shot to fame when he scored an audacious lob during a half-time contest at Tannadice.
Footage of Tommy's strike has since gone viral, amassing online views in the millions and praise from football fans around the world.
The 32-year-old plays for Partick Thistle's amputee football side in a British amputee league.
Since Tommy's exploits were recognised with a goal of the month gong, interest in Scottish amputee football has undergone a sharp spike.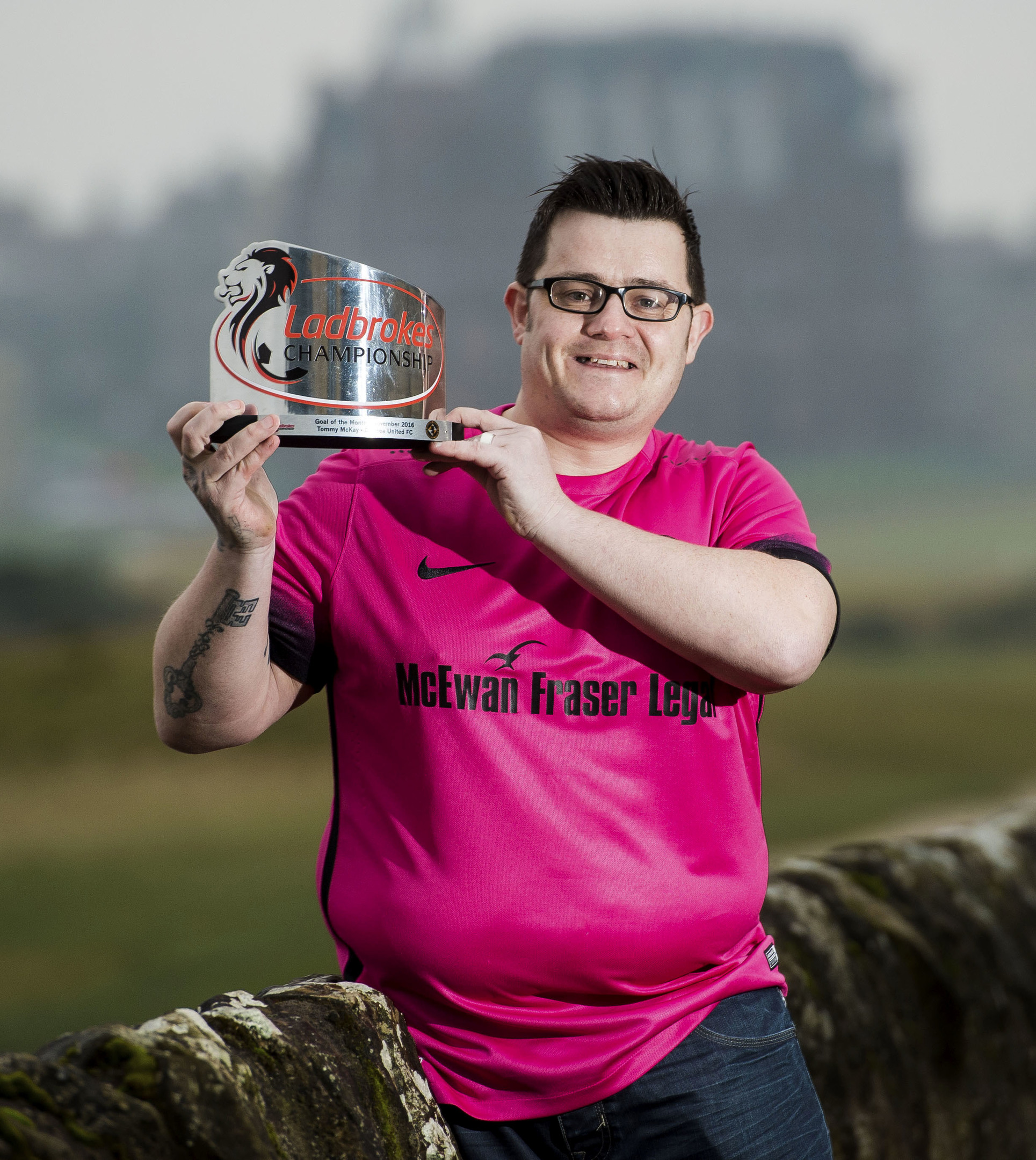 Despite the "phenomenal progress", Tommy feels playing in a European tournament will show more homegrown amputees that their disability does not have to be a barrier to international sport.
He said: "We want as many people playing the sport as possible. I don't care if you can't kick your own backside, just get involved.
"Having a kickabout or playing five-a-side with your mates is fine, but competitive football is the ultimate.
"That's what we're really looking for.
"For me it's two fold in that it's something people maybe don't know about. But it's also a confidence thing as well.
"Shirt sponsorship and funding can make the dream a reality for more people."
Tommy and his Partick Thistle teammates travel on a monthly basis to take part in competitive matches throughout the country.
Players pay for hotel stays and travel out of their own pockets.
Partick Thistle allow players to use the youth club's mini bus to get to matches, but on the international stage, Tommy and his teammates are expected to supply their own strips and tracksuits.
It's for that reason Tommy and his colleagues are attempting to raise as much funding and publicity for the amputee game as possible.
Tommy explained: "Travel costs will always put people off, so if we can offer more opportunities and get more backing, then that is the goal.
"The SFA aren't supplying any kits. We're literally going into JD Sports and buying everyone a tracksuit, full strip and polo shirt. All of that is nearly £200.
"But this is still an opportunity not many people have.
"I hope we can get to the stage were we can have a Scottish league.
"That's where we want to get to."
For more on the tournament or to donate click here