Dundee Stars fans will get the chance to speak to the club's owners next Tuesday to discuss the team's future.
Club director Steve Ward will meet with fans at the Dundee Ice Arena, to discuss how the Stars will move forward after the success of this year's play-off finals weekend appearance.
The Stars defied expectations by reaching the semi-final of the Elite League play-off competition, and commercial manager Elliot Shaw said the forum would give fans the opportunity to speak to management about what they can expect from next season.
The Stars confirmed they would be competing again in the Elite League competition, after some minor speculation regarding the shake-up of the sport's premier competition.
Elliot said: "Next Tuesday's forum will give fans and club management the chance to discuss the future, and where we go after the success of last season.
"We are playing in the Elite League next season, and this will be an open event for fans to hold an open discussion with the club's owners, as we are a community club.
"The new league format will mean we play our local rivals more, which will bring more expectations from fans, and the enhanced competitiveness of playing teams like Edinburgh Capitals and Fife Flyers on a more regular basis gives us the chance to push up the league.
"Coach Marc (Lefebvre) will be planning for next season over the course of the summer break, and there will be announcements on new players closer to the start of the season.
"Last season was an unbelievable achievement, and we always aim to play above our expectations, and this new league format gives us the chance to do that."
A restructure of the Elite League will see the competition expand from two conferences to three from the start of the 2017/18 season, with all of the Scottish teams grouped together in the provisionally titled Conference One.
The restructure has been brought about after the league expanded to twelve teams with the addition of Milton Keynes Lightning and Guildford Flames.
Dundee Stars will face-off against Fife Flyers, Edinburgh Capitals and Braehead Clan four times both home and away, and also against teams from other conferences twice at home and twice away.
This will give each team a total of 28 home games and 28 away games in the league season, an increase of four games from last year.
The fans forum will start at 7.30pm at the Dundee Ice Arena, with further details about the event available on the Stars website.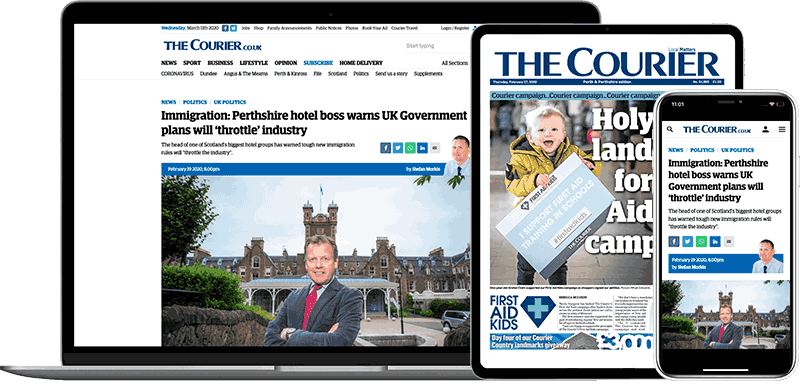 Help support quality local journalism … become a digital subscriber to The Courier
For as little as £5.99 a month you can access all of our content, including Premium articles.
Subscribe