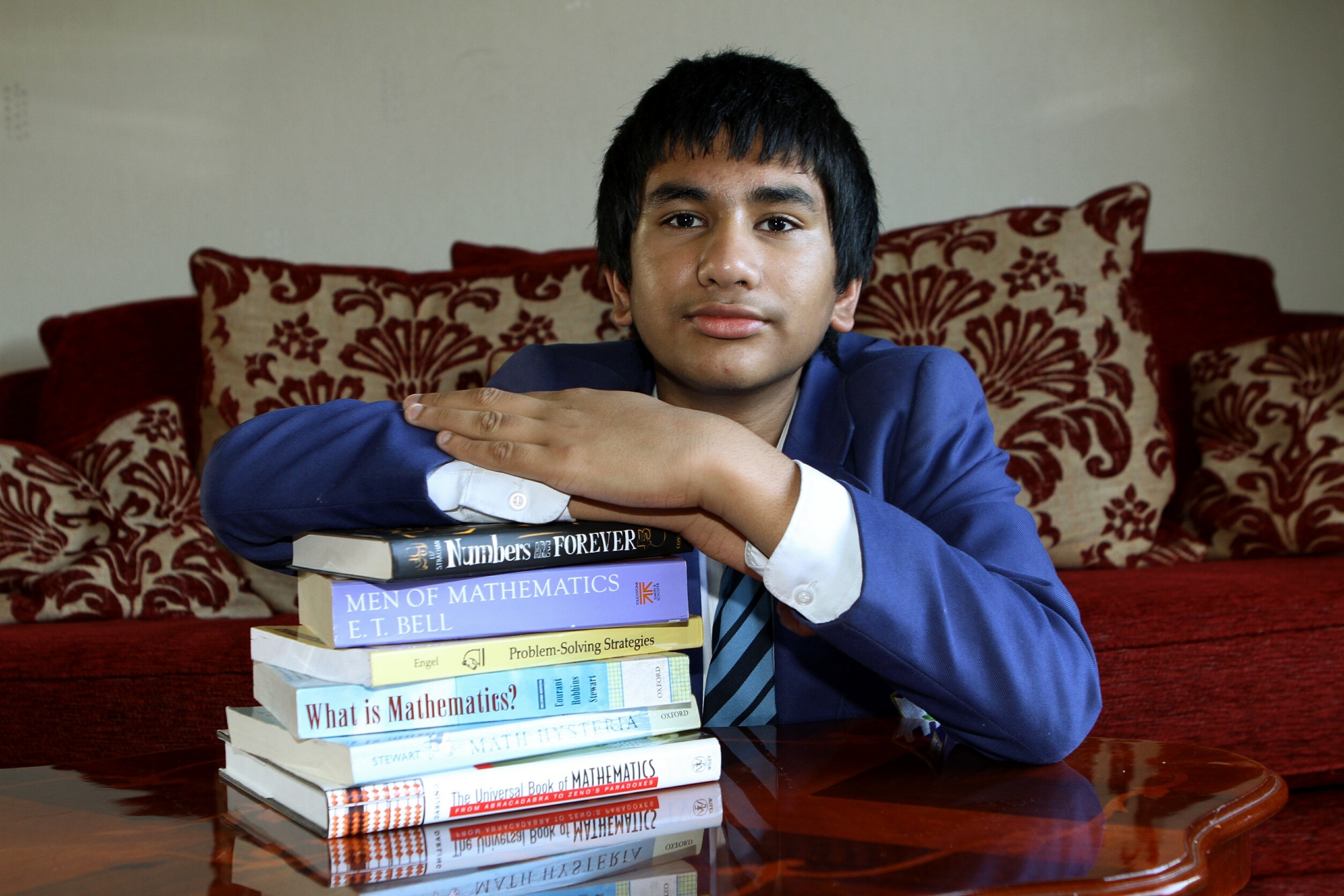 A teenage genius has signed a deal to publish his first educational book.
Agnijo Banerjee, 16, from Broughty Ferry, has racked up a staggering list of personal feats over the past four years.
The mathematical wonder-kid hit the headlines in 2013 when it emerged he had a higher IQ than Albert Einstein and Steven Hawking.
The Grove Academy pupil also scored 100% in Advanced Higher Maths – three years before he was due to sit the exam.
The fifth-year pupil scored full marks in the exam while in third year, despite the test being aimed at sixth-year pupils.
Gifted Agnijo has also been honoured by the Institute and Faculty of Actuaries.
His latest venture has seen him co-write a book entitled "Weird Maths" with best-selling author David Darling.
The book is aimed at the "intelligent layperson".
Such has been the popularity of the book, four Chinese publishers recently battled it out for the right to publish.
Ten thousand copies will now be translated and printed before being dispatched to book stores in China.
Mr Darling, who has helped tutor Agnijo for the past four years, explained: "I don't know if it's the Agnijo factor, but it does seem to have generated a lot of excitement.
"In my life I have met some very very clever people and Agnijo is certainly the brightest kid I have ever met.
"In maths he's effectively superhuman.
"Agnijo has just completed courses at university and has been helping people on the course three or four years older than him.
"If he doesn't get 100% in an exam then there has to be a major postmortem."
Agnijo's delighted dad Subhayu said: "Without David's help Agnijo would not have been able to write the book.
"We are very proud, but it's important that Agnijo is still studying.
"He's not complacent at all. He still wants to do well."
Weird Maths is due to be released in February 2018.