The RRS Discovery's masts are being hoisted back up again — just in time for the summer tourism season.
The masts were taken down back in November as part of essential conservation work on the iconic 116-year-old vessel.
The ship has been a shadow of its former self for the last six months but over the next three weeks, its rigging and masts will be reassembled, meaning the attraction will be fully open for visitors once again by July.
Dundee Hertiage Trust (DHT) commissioned a specialist shipbuilding company in Gloucestershire to carry out the work, who will also be completing the re-rigging.
The repair programme, which is costing in excess of £350,000, was funded partly by a crowdfunding campaign, £40,000 of which was raised by TV presenter Lorraine Kelly, who also fronted the effort.
Paul Jennings, executive director of Dundee Heritage Trust, which operates the popular visitor attraction, said: "This is a rare chance for the public to see RRS Discovery being put back together after the important restoration and preservation work that has been done on her rigging and masts over the last six months.
"Since the work was largely funded by our highly successful crowdfunding campaign, it's an opportunity of supporters and the people of Dundee to see the results of their generous donations."
While the actual ship is closed while the work takes place, admission prices to the attached visitor centre are being discounted by 50%.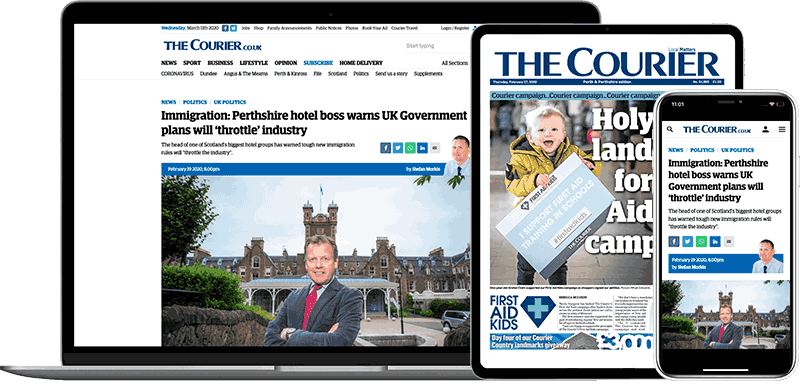 Help support quality local journalism … become a digital subscriber to The Courier
For as little as £5.99 a month you can access all of our content, including Premium articles.
Subscribe