A Ninewells consultant who cycled to the "top of Mount Everest" for a local children's charity has spoken of the "heart wrenching" moment thieves stole bikes belonging to he and his son.
Tom Fardon has raised thousands of pounds over the course of the last three years for the Archie foundation's children's appeal with the Carse of Gowrie Velo group.
A keen cyclist, Tom had recently handed over a cheque worth more than £3,000 to the cause, which rose to national prominence last year with the popular Oor Wullie Bucket Trail.
Tom and his son Daniel, 14, had been enjoying a mountain bike adventure on Sunday when they stopped at a friend's house in Edinburgh.
Their bikes were locked on a rack on the roof of Tom's car when a gang of male teenagers climbed on top of Tom's car and wrenched the cycles away. The incident was captured by a local on CCTV.
Tom said it was "heart wrenching" watching the callous thieves rip his young son's prized bike from the car in broad daylight.
"It is quite difficult to understand how someone could do that, in the middle of the day," he said.
For more on this story, read tomorrow's Courier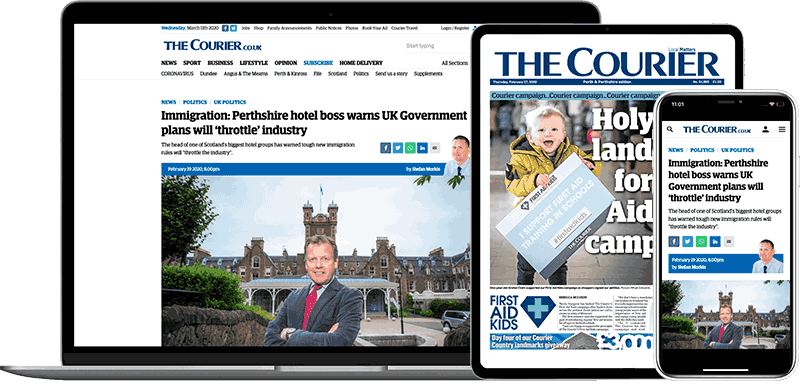 Help support quality local journalism … become a digital subscriber to The Courier
For as little as £5.99 a month you can access all of our content, including Premium articles.
Subscribe