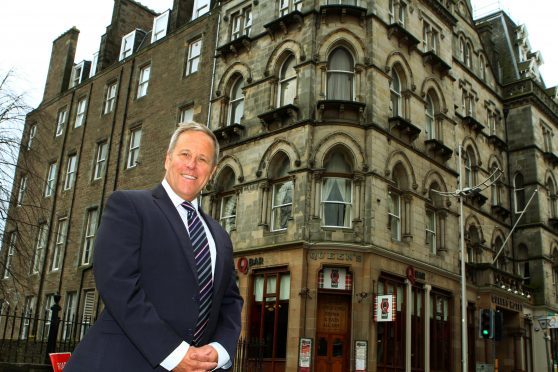 A historic Dundee hotel, once frequented by Frank Sinatra and Winston Churchill, has been sold in a multimillion pound deal.
The Queen's Hotel was put up for sale with an asking price of £2.75 million earlier this year by owner Gordon Sneddon.
It has been purchased by Southeast Asian hotel group Compass Hospitality and Seacare Hospitality Singapore in a joint venture for a sum near the asking price.
The hotel, which has 53 bedrooms over six floors, was used as a base by Churchill between 1908 and 1922, during his time as MP for Dundee.
Ol' Blue Eyes stayed there in 1947 during his only visit to the city.
Mr Sneddon, who bought the venue 20 years ago, said it was time to "pass the baton".
"Hotels go in cycles of needing money spent on them and investment," he said.
"Having owned the hotel for 20 years I felt it was the right time for a dynamic, progressive company to come in, especially at this juncture in the city of Dundee's development.
"When I came in two decades ago it was at the cusp of the west end's development and it was great to be part of that.
"Dundonians have a fond affection for the Queen's and I've felt more like a custodian than an owner."
In addition to the bedrooms, the hotel boasts two bars and a restaurant.
The venue hosts around 200 weddings each year, along with a number of other functions.
Mr Sneddon, 58, who was born and raised in Perth and still lives at 
Huntingtower, said the hotel will trade as normal with the same management team and he expected the new owners to invest in upgrading the premises.
He added: "Compass is a progressive company and they feel that it's the right time to invest in Dundee.
"They are very pleased with how the hotel is trading and the management team whose jobs will all remain in place.
"The Queens has been a huge part of my career – half of my time working in the hotel industry.
"I'd like to thank all the staff and customers, who have been tremendous to me."
The hotel has planning permission in place for an additional eight bedrooms and previously held permission for up to 30 additional rooms.
Matthew Welbourn, executive vice president of UK operations for Compass Hospitality, praised its "rustic qualities".
He said: "The Best Western Queen's Hotel in Dundee is a charming and well-established property. We are confident in combining our innovative and modern management techniques with the hotel's rustic qualities."
The Queen's is the 13th hotel that Compass has purchased in the UK.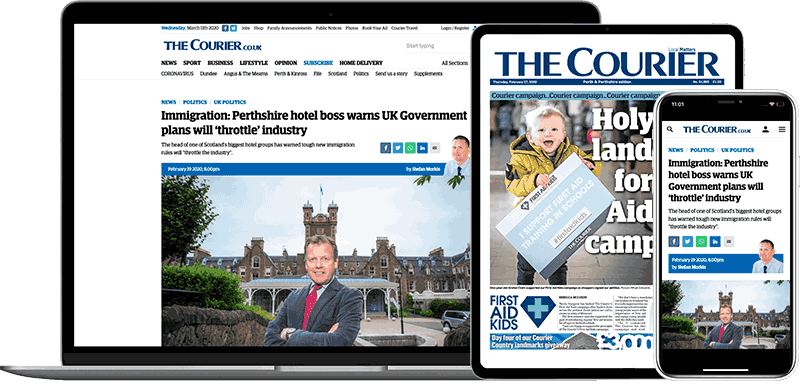 Help support quality local journalism … become a digital subscriber to The Courier
For as little as £5.99 a month you can access all of our content, including Premium articles.
Subscribe