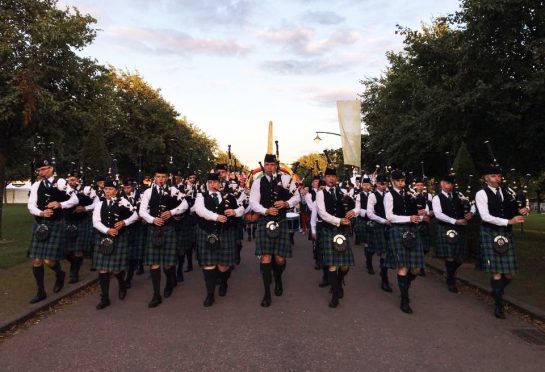 One of the country's most celebrated pipe bands is to kick-off its 100th year with a weekend of Scottish music.
The Mackenzie Caledonian pipe band will host a concert in February in Dundee, celebrating the organisation's rich and successful history.
Formed in the city in 1918, the band attracted members returning from the horrors of the trenches of France and Belgium following the First World War.
In the days before official post traumatic stress disorder (PTSD) recognition, the band believes it played a vital role in helping those returning from battle have an activity which could take their mind off things, giving veterans somewhere they could play their music and empathise with those who had shared similar horrifying experiences.
On February 9 and 10, the band will perform a concert at the Gardyne Theatre in Broughty Ferry, which last hosted the "Mac Cals" at a sell-out event in 2015.
Event organisers have promised a night of music which focuses not just on the band's history, but its place in the modern traditional music scene.
Scottish folk musicians and singers will also play on both nights, including local song-smith Robbie Ward, The Lesley Bowman Highland Dancers, The Dundee Gaelic Choir and local folk rock band Journey North.
Islay Spalding, who is the producer of the concert, said: "We are excited to celebrate the band's wonderful history but felt that it was important not to have a night purely of piping and pipe bands.
"We will be joined by a variety of guest artists promising to represent a broad spectrum of Scottish entertainment including some well known faces.
"One of our main guests is Ross Ainslie the piper, composer and general all round musician.
"Our concert in 2015 was a sell out and a huge success. We hope to be even better this time and to sell out over the two nights would be wonderful."
Meanwhile, plans for a celebratory dinner in the Apex hotel later on in the year are currently being discussed and the band's current members are at work preparing for the upcoming pipe band competition season.
Pipe Major Neil Nicholson said: "It is important that we celebrate our centenary year in a suitable fashion.
"We must applaud the achievements of previous players and supporters in the past who have enabled the band to reach this ripe old age and it is equally essential that we acknowledge the achievements of the current band who gained prizes in all the major competitions last year."
Tickets for the concert are available at the Gardyne Theatre box office.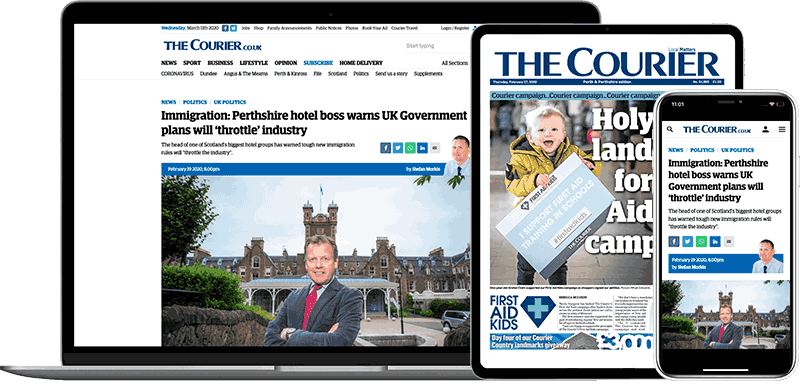 Help support quality local journalism … become a digital subscriber to The Courier
For as little as £5.99 a month you can access all of our content, including Premium articles.
Subscribe