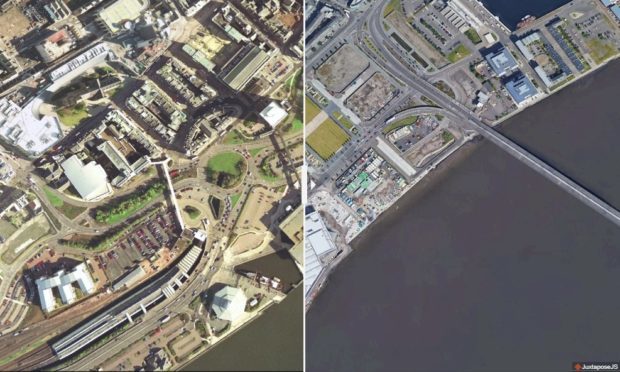 Dundee is more than halfway through a 30-year project to transform its waterfront.
The city's residents have seen up close the massive infrastructure changes that have taken place, with whole areas being remodelled in a bid to provide a major economic boost and reconnect the city with its riverside setting.
However, while the day-to-day work has happened in front of our eyes, it is only by taking a longer view and remembering where we started that we can really appreciate the scale of the project.
Drag the slider below to compare:
By combining Google Earth satellite images from 2001 and 2017 in the interactive slider above, it is possible to compare progress so far — revealing how much has already changed, and how much is left to do.
The Tay Road Bridge's connection to the city road network is one obvious change. As well as the removal of the toolbooths — thanks to The Courier's famous campaign — the sweeping curves that previously sent traffic east and west have largely gone, with new on- and off-ramps connecting to the multi-lane routes north and south of Slessor Gardens.
And while green spots stand out in the 2001 image, Slessor is notable as one of the few green areas in the new layout — although work on a new "urban beach" has yet to get under way.
In 2017, Slessor Gardens is shown surrounded by as yet empty plots. However, the years ahead will see a range of leisure and business units built there. Most controversially, Site 6, across from the V&A, will be developed into a five-storey office block in a plan that has been opposed by many.
However, it is at the waterfront itself where the most striking changes are seen. Gone are the gargantuan Olympia Leisure Centre and Hilton hotel buildings, replaced in part by the centrepiece of the new waterfront — Kengo Kuma's V&A Dundee.
Now just history, too, are the much-maligned overhead walkways that once led to the railway station and between Olympia and Tayside House — the infamous multi-storey that once dominated the skyline instead curiously understated when viewed directly from above.
The area around the railway station is also radically different in 2017, with the under-construction Sleeperz hotel taking its place to the east of Endeavour House and Enterprise House — both just car parking areas in 2001.
Further east, the development of the City Quay area is the final area showing major transformation. What was a mainly empty plot in 2001 is now home to the Apex Hotel and Rushton Court and River Court office blocks.
Is Dundee getting its waterfront right this time? Have your say below, or on our Facebook page.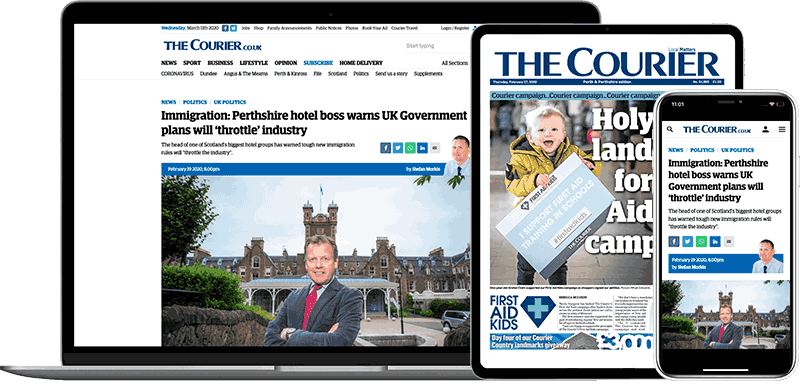 Help support quality local journalism … become a digital subscriber to The Courier
For as little as £5.99 a month you can access all of our content, including Premium articles.
Subscribe