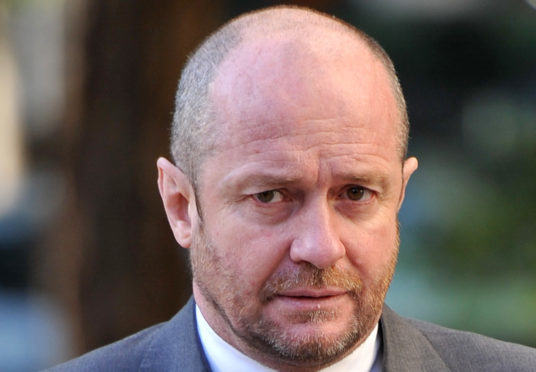 The poisoning of former double agent Sergei Skripal, and his daughter Yulia has prompted the death of a former Dundee businessman to be re-examined.
Property and technology tycoon Scot Young fell to his death on railings below his luxury London home, in 2014.
At the time, police concluded there were no suspicious circumstances — however Mr Young's ex-wife, Michelle, has always maintained that her husband was murdered, and has welcomed news that the case is one of 14 to be re-opened to establish if foul play was involved.
Mrs Young believes that her former husband used tax havens to hide his wealth, and that he was murdered by associates when he sought to retrieve money he had hidden with them — a scenario which echoes the recent McMafia crime drama.
Previously, in 2006, Mrs Young received a call saying that her husband was in the Priory Clinic and had lost all his money, after which all maintenance payments ceased.
Mrs Young was subsequently awarded a divorce settlement of £26.6million, but did not receive any of the money.
Mr Young was part of a group of business people known as the Cipriani Five, all of whom died between 2010 and 2014, with one found hanged, two others jumped in front of trains at separate times and one leapt to his death from the roof a shopping centre.
She believes that her husband's fortune, estimated to be close to £1bn, remains in offshore trusts and investments, spread across Liechtenstein, Switzerland and the British Virgin Islands and is seeking its return.
Mrs Young told the Sunday Mail: "We were together for twenty years, and Scot's biggest phobia was heights.
"From the position of the window, I believe it was impossible to land where he did on those railings."
However, a spokesman for the Metropolitan Police said: "A post-mortem examination was held and the cause of death was given as multiple injuries consistent with fall from height and impalling.
"The death is not being treated as suspicious.
"This matter was thoroughly investigated with CCTV viewed of the area, phone records examined, witness statements taken and a special post-mortem examination held.
"An inquest was conducted by the coroner and Met officers gave evidence at that inquest."