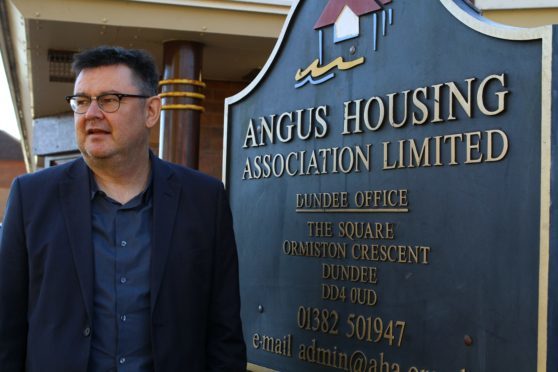 A Dundee woman living in sheltered accommodation was almost evicted after benefits bureaucrats sent housing payments to Angus Council by mistake.
The vulnerable woman, who was living in an Angus Housing Association property in the city, was wrongly accused of avoiding more than £1,000 in payments to her landlords.
It later emerged that her entitled housing benefits had been sent to the similarly named – but wholly unconnected – local authority.
AHA said it was forced to take legal action which could have seen the woman – who has not been named – turfed on to the streets because of the lack of payments.
The firm was only able to get to the bottom of the mess following a last-minute intervention by the organisation's welfare reform officer.
It is understood the DWP will now have to apply to Angus Council to get the money back.
Bruce Forbes, director of the association, said the roll-out of the controversial Universal Credit had been "shambolic".
He praised staff at the Dundee office who have worked closely with the association in the past, but said the centralisation of services in England – and the faceless nature of the now online process – had led to the current "mess".
He said: "Since the roll out of Universal Credit  there have been numerous well documented problems with its operation which many of our tenants have also had to endure.
"Not least of these has been the ludicrous notion that families with next to no resources can survive for weeks on end before getting a first payment. This just illustrates how out of touch the Westminster government are with the reality of life for people on low incomes who are living a day to day existence.
"Our staff have had numerous examples of tenants' housing costs being sent to another landlord, despite the DWP having been given email verification of the rent being charged by us as the correct landlord."
Mr Forbes urged any tenants getting rent arrears letters from their landlords to make contact to ensure their Universal Credit is being properly administered.
He added: "We can all only hope that the DWP double their efforts to get basic issues right and prevent tenants from wrongly going through the experience of being chased for debt."
A DWP spokesperson said: "We have now paid all outstanding benefit payments and are investigating the error, for which we apologise.
"We continue to make improvements to Universal Credit during the roll-out with our 'test and learn' approach. Improvements we have made include removing the seven waiting days and making 100% advance payments available from day one.
"We are also rolling out the Universal Credit landlord portal that allows social landlords and DWP to share information more easily. "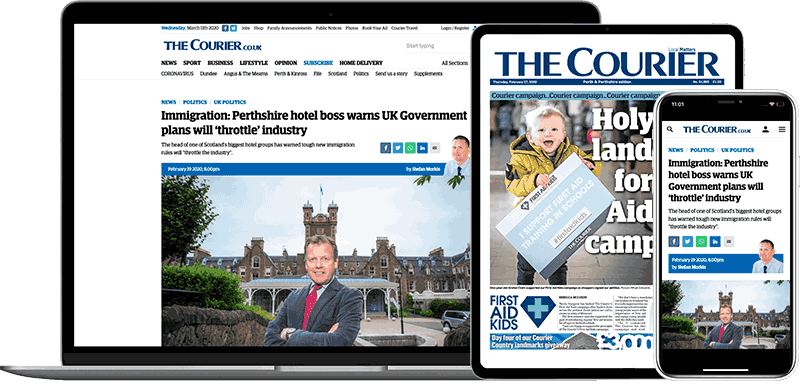 Help support quality local journalism … become a digital subscriber to The Courier
For as little as £5.99 a month you can access all of our content, including Premium articles.
Subscribe