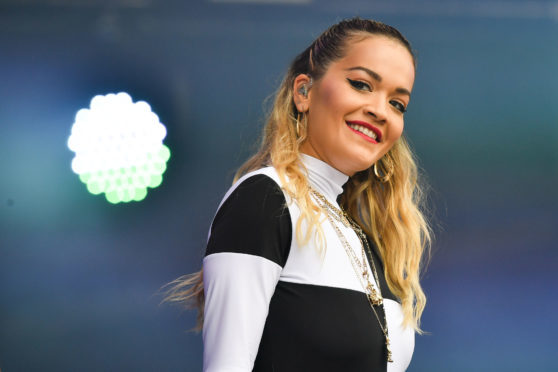 Fans left feeling shortchanged by a cut-price deal for Rita Ora's eagerly-anticipated Dundee show say they will think twice about ordering tickets to future gigs on the waterfront.
One local woman, who paid more than £120 for tickets to see the popstar with her family in the city this Saturday, claimed she was so angry that she would never attend another concert at Slessor Gardens.
Fans were originally asked to pay £39.50 for general admission to the show or £55 to gain access to the golden circle.
However an itison Dundee offer advertising general admission tickets to the gig for £19 was met with a backlash by fans who paid full price to see Rita Ora.
The bargain briefs went on sale through the "deal service" at 7am on Tuesday morning, selling more than 2,000 throughout the day.
One Arbroath woman, due to attend the gig with her eight-year-old daughter, said she paid more than £120 for a pair of golden circle tickets.
She said: "It's unbelievable. I said I want a refund. I'm happy to buy a £19 ticket. I won't be buying tickets again when they come on sale for Dundee. I just won't even buy them again.
Rita Ora Dundee show: Firm refuses to apologise to fans left furious as tickets go on sale for under half price
"You are not speaking about £5 or £10 of difference. They should be making the tickets cheaper in the first place. It will be putting a lot of people off."
Samantha Mayor of Burntisland is attending the gig with daughter Siobhan Overton,16.
She said she secured two tickets costing more than £40 each overall early out of fear they would sell-out and be put up on secondary marketplaces for more than they are worth.
Miss Mayor added: "As soon as they went on sale my daughter had me sitting on the internet waiting for them. She's like me, she loves her music.
"It is good there is going to be more people at the show but I have spent that amount. A lot of the time you are thinking you want to go to the show, and it sells out, and you are going to have to pay over the price.
"It happened at Bruno Mars when he was through in Glasgow (in early July).
"You can either pay over the odds or end up in this situation. I need to focus on enjoying the gig but I am going to be looking at people and going 'did you get a nice, cheapy ticket?'"
Retired Broughty Ferry council worker Marion Cosgrove said she will "wait around and see" if tickets go cheap at future Slessor Gardens gigs instead of purchasing them early.
She added: "This is the second time it has happened to me, I went to Steps and they were reduced the week before as well."
Earlier this week, an itison spokeswoman said: "We always aim to give our members access to the best quality experiences and today we've given several thousand people the chance to see the amazing Rita Ora live at Slessor Gardens.
"In the world we live in, prices fluctuate across all industries whether that's a meal out or a break away, going to an event or booking travel  – it's part of today's market place.
"We want to see more people having a great time and we hope everyone going to the concert will have a brilliant night."
A statement from Lizz Hobbs Group Live, the promoter behind the Slessor Gardens gig, added: "itison are a new ticketing partner who we have teamed up with to offer a limited amount of tickets to their dedicated buyers.
"Going forward we intend to offer an allocation of tickets to itison at the launch of any new campaign at Dundee Slessor Gardens to benefit all ticket buyers for our concerts that buy early.
"We are delighted that the allocation of tickets have been so well received and look forward to seeing everyone at Dundee Slessor Gardens on Saturday evening for what is sure to be another wonderful concert."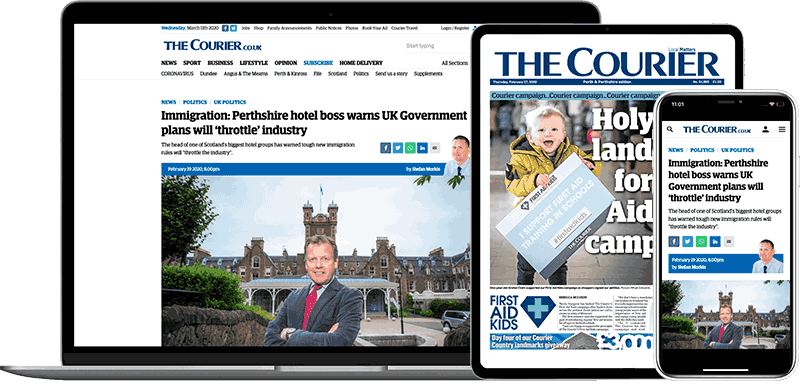 Help support quality local journalism … become a digital subscriber to The Courier
For as little as £5.99 a month you can access all of our content, including Premium articles.
Subscribe