The first full tour of Dundee's 17th century vaults was held on Sunday — 18 years after they were first discovered.
To be officially launched to the public on Tuesday, the tours offer a unique insight into Dundee life more than 300 years ago.
The vaults have lain buried beneath Exchange Street and Crichton Street since the 1750s with four now finally opened up for the public to view.
The area was named Packhouse Square, built in 1644, and was used as an enormous storage area for goods coming through the city's ports.
The tunnels, believed to have once run all the way to the River Tay, were discovered in November 2000 after workers digging on Exchange Street stumbled upon unidentified stonework.
Dark Dundee duo Stewart Heaton and Louise Murphy are behind the exciting new addition to the city's growing heritage offering with the public showing its full support by flocking to book places.
The hour-long tour sees guests taken through an entrance to a courtyard on Exchange Street before heading deep into the Dundee streets of the 1600s, 14ft below current ground level.
'A marvellous piece of Dundee history': The story of the city's underground vaults, lost for 250 years
The area is brought to life again by the expert story-tellers with dark tales adding to the aura inside the musky tunnels.
Mr Heaton spoke of his excitement at being given the opportunity to share the area's amazing history.
He said: "We held one tour last year just as a tester and it was so popular. It was just crazy.
"In our discussions with the council after that, it was clear everyone was on board to develop it further.
Going underground: Dark Dundee city vaults tour will offer glimpse into 17th Century life
"Lighting was put in and five more vaults were cleared so we have been able to put in information and some additional props.
"It was previously just full of junk so it took a fair bit of clearing.
"We're excited to show the public these hidden areas and the story behind it all."
The tours cost £12 and take place twice every Tuesday evening and three times on Sundays.
They have proved so popular that every date in August, September and October is fully booked out.
The next available dates are in November and can be booked through: https://www.ddtours.co.uk/tours/the-vaults/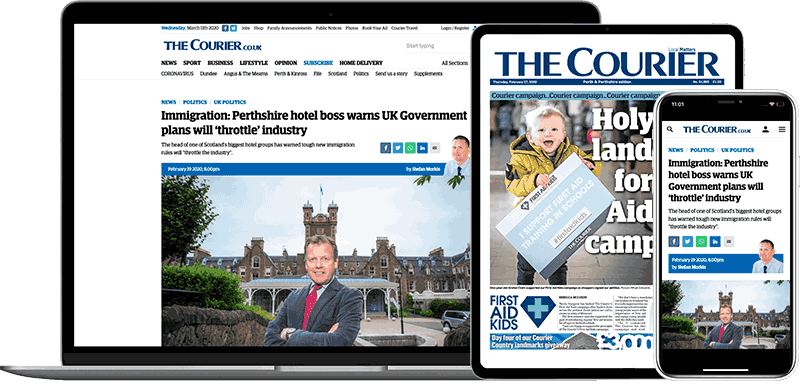 Help support quality local journalism … become a digital subscriber to The Courier
For as little as £5.99 a month you can access all of our content, including Premium articles.
Subscribe