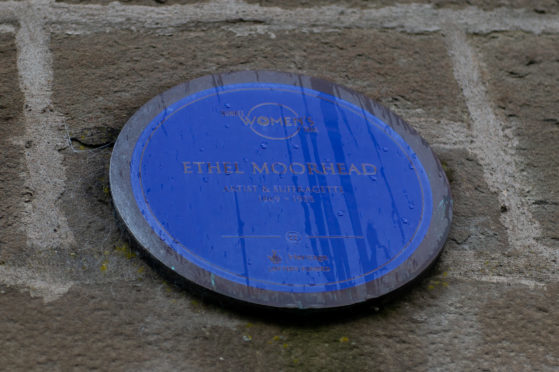 Councillors have voted to name a new Dundee street after suffragette Ethel Moorhead rather than former Prime Minister John Russell.
The city development committee proposed naming a new street on the site of the former Bucklemaker Court and Butterburn Court multi-storey blocks after the suffragette.
Moorhead's campaign of civil disobedience in pursuit of votes for women included vandalism, arson and throwing an egg at Winston Church when he was Dundee MP.
Her name was put forward after the previous suggestion of restoring the former street name Russell Street provoked a public outcry, particularly on social media.
John Russell served as Prime Minister twice during Queen Victoria's reign but his government has been blamed for as many as one million deaths in Ireland during the Great Hunger.
---
>> Keep up to date with the latest news with The Courier newsletter
---
However, a consultation carried out by the city council of residents in the area found many wanted the name Russell Street used.
West End Liberal Democrat councillor Fraser Macpherson said the decision on naming the street should be deferred until councillors were told how many people this consultation had involved.
And he said using the name Russell Street would be "resurrecting" a name from Dundee's past rather than celebrating or condoning Lord Russell's time in office.
He said: "If the local residents really strongly feel they want to see the Russell Street name restored then I think we should be doing that.
"Not because of the Victorian Prime Minister but because it is a traditional Dundee name.
"I have no problem commemorating Ethel Moorhead. As we move forward with the Western Gateway, for example, there will be plenty of opportunities for honouring people like Ethel Moorhead."
But committee convener Lynne Short said it was right the city council honours Ms Moorhead.
She received support from SNP colleague Gregor Murray, who seconded her motion and said the council could name the street after "someone who murdered half of Ireland or someone who fought to give half the country the vote."
SNP, Labour and Conservative councillors all voted to name the street after Ethel Moorhead with only the city's two Liberal Democrat councillors voting for Mr Macpherson's amendment to defer the vote.