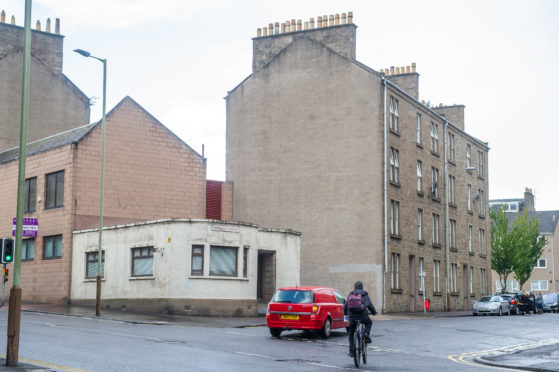 Local history elements may feature in one of Dundee's largest murals.
A consultation has been completed to gather ideas from residents about what should be painted on the side of a four-storey tenement block in Cardean Street.
Suggestions so far have included references to Dundee's whaling industry, whose workers lived in Stobswell in large numbers, as well as a nod to a long-gone asylum near the current Dura Street.
However, a final decision on what he mural would include has not yet been made.
The project is being co-ordinated by Russell Pepper, who was also behind the popular OpenClose public art initiative in the city centre and Stobswell.
He explained that the consultation was in the early stages and that at the moment it was at the inspiration gathering stage.
Artists Martin McGuiness and Fraser Gray – both graduates of Dundee's Duncan of Jordanstone College of Art and Design – hope to be able to begin work on the mural before the end of the year.
An initial consultation event was held at Arthurstone Community Library on Tuesday.
Russell said: "We did get some good suggestions.
"Some of the ideas included having some kind of reference to the old asylum in Stobswell, and also to the iconic Land O' Cakes bakery that was where the trophy shop on Dura Street is now.
"We were also told that there used to be quite a few people from the whaling industry living in Stobswell too.
"We're not sure how exactly to incorporate those elements yet, but local history is definitely a good starting point.
"At the moment we are just collecting inspiration and are yet to make a decision."
The organisers have also spoken to local business owners, who indicated that they were keen for the mural art to be something that looks to the future, or something colourful, while some were simply happy at the prospect of having art on the building.
Russell thanked Hillcrest Housing Association, who have helped with the legal side of the project.
Martin added that it was important for the public to have "ownership" of the artwork.
He said: "We want people to feel involved and to have input into the mural."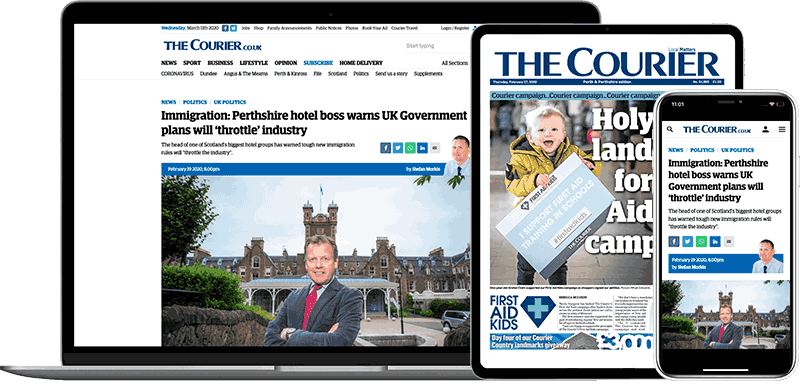 Help support quality local journalism … become a digital subscriber to The Courier
For as little as £5.99 a month you can access all of our content, including Premium articles.
Subscribe