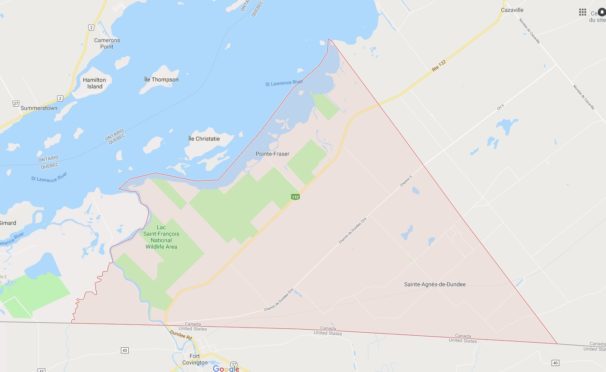 A former postman could be at the centre of one of the biggest land deals in Dundee's history.
John Davidson, originally from the City of Discovery, founded the township of Dundee in Canada in 1831 and became its postmaster.
The Canadian government is now offering nearly $240 million to a tribe of Mohawk Native Americans who claim their ancestors were cheated out of the land.
Standing between the US border and the St Lawrence River with the Mohawk reserve of Akwesasne standing to its west, parcels of the land which belonged to the Mohawk people, known as Kanien'kehá:ka in their own tongue, were leased to non-indigenous settlers in the early 1800s.
The Township of Dundee is known as Tsi:karí​stisere in Kanien'kehá:ka or "the place where they drag the iron chains", a name that comes from the survey chains that were dragged across North America to determine the border between Canada and the United States.
However, in the years following the establishment of the township, disputes over the land increased and a Federal Inquiry was set up to settle the issue of ownership. This led to a proposal that the Kanien'kehá:ka surrender the lands in return for $50,000.
Although a surrender was signed, The Mohawk Council has said this was not the community's intention and the agreement is invalid.
They also claim the $50,000 compensation did not accurately reflect the value of the lands.
---
>> Keep up to date with the latest news with The Courier newsletter
---
Documents uncovered in the 1990s following the agreement revealed the Kanien'kehá:ka believed the leased lands would be returned to them the spring after the agreement was signed.
The Mohawk Council filed a claim for the land in 1981 but no agreement could be reached on an agreement.
In 2015, the Canadian government offered $239,808,436 for completion of the claim. It would also give the community the opportunity to buy 7,400 hectares of land from willing sellers in Quebec and Ontario, which would double their land in Canada.
Now the Akwesasne community is being asked to vote on whether to accept the settlement offer.
Online voting will being on October 1 and will conclude on December 8.
Akwesasne researcher Darren Bonaparte told the Canadian Broadcasting Corporation:
"We need to support the settlement because it's going to do some justice and it's going to expand our reserve.
"This is making the historic wrong right and it's giving us an opportunity that we didn't have before."
Abram Benedict, grand chief of the Mohawk Council of Akwesasne, said: "It brings a close to the illegal surrender that happened in 1888.
"It brings forward some certainty for the community as far as the expansion of community land, to provide some financial benefits to the community as well."