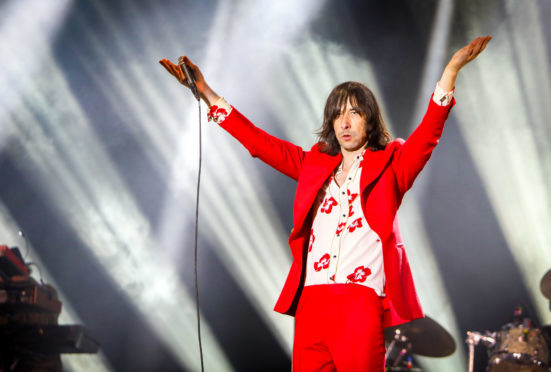 Fresh from his band's barnstorming performance at the opening of the V&A last month, Primal Scream frontman Bobby Gillespie will return to Dundee – this time for a smaller scale event.
The singer will be in Broughty Ferry's Assai Records for a Q&A session on November 7, giving fans a chance to grill the Scots rocker about a career that has spanned more than three decades.
Primal Scream were the headline act on the first night of the 3D Festival which marked the opening of the V&A Dundee, delighting the crowd with hits such as Country Girl, Rocks and Movin' On Up.
It was topped off with a dazzling light show on the V&A building itself, put together by Biome Collective and Agency of None.
Matthew Marra, Assai manager, said his team were thrilled to have secured the return visit.
"It's absolutely massive, we're all big fans here," he said.
"A couple of us made it down to the show and a few of our customers have told us it's the best they've ever seen the band live.
"The show definitely was a contributing factor in asking him to come, but in general we just like to have people in and make interesting things happen. It helps create that community spirit in record shops.
"There won't be any music performance, but there will be a meet and greet where fans can get records signed, as well as the Q&A.
"The event isn't ticketed, but we can only get so many people in the shop."
Primal Scream's album Give Out But Don't Give Up is being re-released and people who but it from Assai will be given priority access on the day.
The event starts at 6pm and admission is free. Matthew is expecting the shop to be buzzing.
"I'm sure a lot of our regular customers will be planning some interesting questions for him."
The Give Out But Don't Give Up reissue is the first time tracks the band performed in Memphis have seen the light of day.
The takes were scrapped and the album rerecorded. The original tapes were thought to be lost, but were recently found in guitarist Andrew Innes' basement.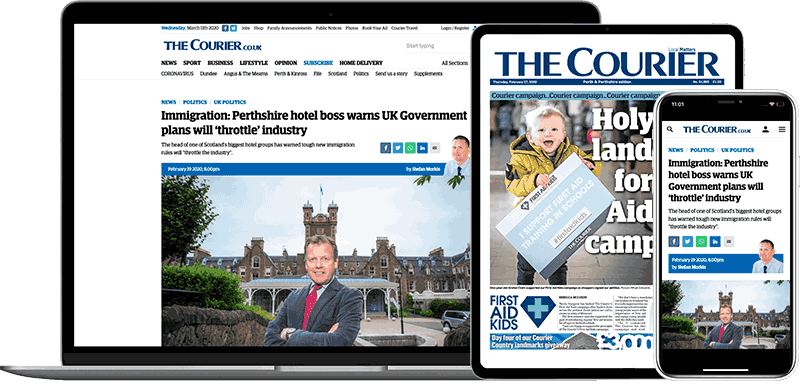 Help support quality local journalism … become a digital subscriber to The Courier
For as little as £5.99 a month you can access all of our content, including Premium articles.
Subscribe