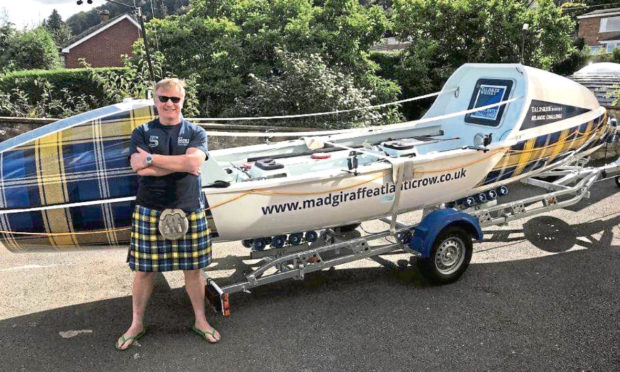 A father of four is planning to row solo across the Atlantic in a bid to raise £1 million for charity.
John Davidson from Dundee will be at sea alone in a 25ft boat for around two months, propelling himself across one of the greatest oceans using the strength of his body alone.
The 56-year-old is taking on the challenge in the hope of raising £1m for rugby legend Doddie Weir's motor neurone disease (MND) foundation My Name'5 Doddie.
Rugby fan John said he felt he owed Doddie, who revealed his MND diagnosis last year, after he inspired his son Hamish to keep playing rugby when others told him he couldn't.
>> Keep up to date with the latest news with The Courier newsletter
The voyage will be John's first time braving the waves, although he is no stranger to the dangers of the natural world.
In his day job as a consultant and mentor to young people, he leads trips to base camp and Everest and into tropical jungles, drawing on his experiences of army life for survival skills.
John says his son Hamish was inspired by Doddie.
He said: "I first met Doddie at a rugby dinner and we stayed in touch.
"He heard that my son Hamish was being told in school that he is too small to play for the school rugby team.
"But he was such a great inspiration to him as he told him he should never listen to that, and now Hamish plays for the school team as a scrum-half. It's just incredible how much Hamish has come along.
"This is why I feel I want to return the favour and especially for the charity."
With this in mind John, who was raised in Dundee but now lives in Worcestershire, is taking part in the Talisker Atlantic Challenge, an event billed as the world's toughest row.
Each year around 30 Talisker competitors battle the elements and fight 20ft waves to cross the 3,000 miles between La Gomera in the Canary Islands and Antigua in the West Indies.
Rowing the distance can see teams and solo boats at sea for more than 100 days, but the typical voyage takes eight or nine weeks.
John plans to train for 18 months and set his hands to the oars in December next year when the 2019 race begins.
He added: "I'm someone who's always loved a challenge and adventure so, when I decided to raise money for the foundation, people said I should go running or ride a bike.
"But I looked around and saw the Atlantic challenge, and decided that this would be the thing for me.
"This challenge has been deemed one of the toughest on the planet.
"Only 85 people have done it, so I hope I will be added to that list.
"It is so expensive to take part; it costs £150,000.
"I was originally going to do it this Christmas but I have postponed it to next Christmas just so I can raise the funds.
"So far I have self-funded it. I have used £80,000 of my pension but I hope I will be able to recoup that.
"I am now also doing some after-dinner talks at schools, and doing rowing challenges at schools to just raise more money."
John says he previously had a sponsor but unfortunately they "pulled out".
The adventurer believes this challenge will take him two months to complete.
He said: "I hope I will inspire young and old people.
"I will be having short periods of sleep when I'm tired but the risky thing is that I have to get under the boat to clean it.
"My family are concerned that I could be attacked by a shark.
"But all I say is that this challenge has to be done."
He hopes to raise £1 for every stroke he makes through the water, with the challenge said to take one million to complete.
Readers who wish to support John's challenge can pay a visit to www.madgiraffeatlanticrow.co.uk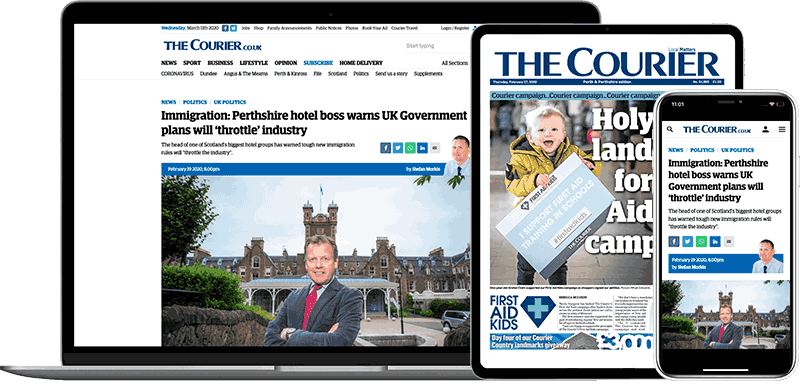 Help support quality local journalism … become a digital subscriber to The Courier
For as little as £5.99 a month you can access all of our content, including Premium articles.
Subscribe