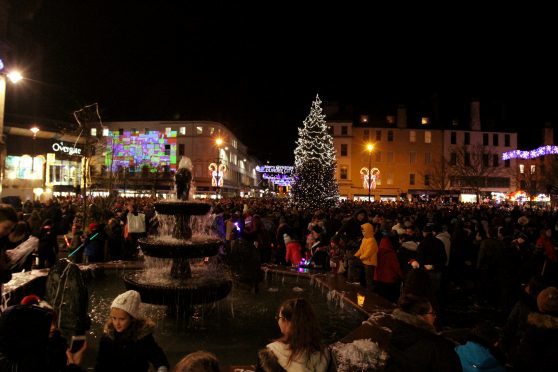 Dundee's city centre will be transformed into a Christmas wonderland on Saturday with the launch of a festive events programme.
The Christmas lights switch-on, taking place at 6.45pm, will be preceded by activities including a torchlit procession, street theatre, a fun fair, a market and a "silent knight disco".
Rounding off the evening of entertainment will be a ceilidh in City Square and a nativity play in the Steeple Church.
In the weeks leading up to December 25, there will be further events for all ages and tastes – a programme called Design Your Dundee Christmas – intended to show off the city's landmarks and brand as a cultural destination.
Dundee's city development convener Lynne Short said: "Locals and visitors to the city will be able to design their Christmas experience by picking and mixing events they want to take part in.
"There will be something for everyone, with the focus being on traditional Christmas experiences as opposed to making it too commercial.
"Switching on Dundee's Christmas lights is always a fabulous occasion.
VIDEO: Crowd flocks to watch Dundee store unveil much-loved Christmas display
"This year, we're ensuring as many people as possible can enjoy the experience by holding the Christmas Light Night on a Saturday for the first time and having a full day and night of special events to mark the start of Design Your Dundee Christmas.
"There will also be a mini switch-on event on Albert Square for people who dislike crowds or have mobility problems, as we are aiming to be more inclusive."
The Christmas lights switch-on will be done by Santa Claus and the Lord Provost of Dundee and will be followed by a firework display.
One of the new features of the programme is the "silent knights" disco – a chance to explore the streets of Dundee while dancing to festive tunes.
In addition, one of Dundee's lesser-known streets, Castle Street Pend, will be home to an interactive installation – Central Dis-Chord – developed by students from Duncan of Jordanstone College of Art and Design.
Central Dis-Chord looks at ways of using neglected city centre spaces and highlights the changes brought by Dundee's revitalised waterfront.
For more information and for the full list of Christmas event, visit www.dundee.com
Christmas Lights Night
9am – 4pm       Christmas market, City Square
11am – 9pm    Horne's Carnival, Murraygate to the Wellgate
12 noon           Silent knight's disco (£6 per walk)
From 4pm       Fun in Albert Square
From 4pm       Wishing wall, Albert Square
From 5.30pm  Street theatre, Albert Square, Reform Street and City Square
From 5.30pm  Fun on stage, City Square
5.30 – 9pm       Central Dischord, Castle Street Pend
6.30pm            Torchlight procession, from  Dundee High School to City Square, via Commercial Street (registration opens 5.30pm)
6.45pm            Christmas lights switch-on, City Square
6.45pm            Mini-lights switch-0n, Albert Square
7pm                  Christmas ceilidh, City Square
7.15pm            Dundee nativity, Steeple Church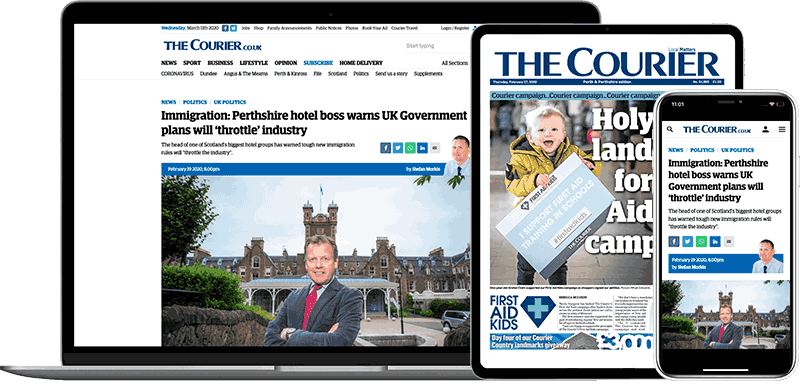 Help support quality local journalism … become a digital subscriber to The Courier
For as little as £5.99 a month you can access all of our content, including Premium articles.
Subscribe