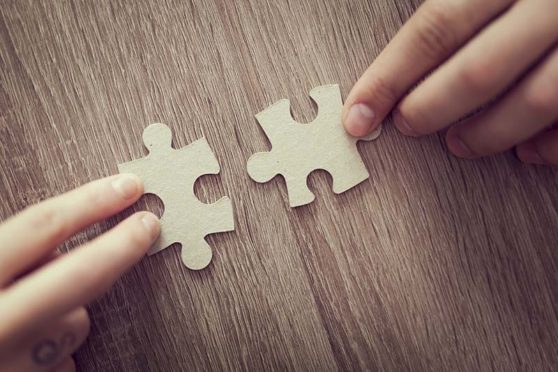 It may be surprising to hear that pressures on our family relationships tend to increase over the festive period – the very time we are meant enjoy them the most. This period can place a substantial financial strain on us and this, coupled with the expectation of spending lots of quality, family time together means that problems can surface more readily.
Relationship difficulties can have a devastating impact on all aspects of our lives. Children's behaviour, their confidence, and mental well-being can really suffer. Stress and conflict also impacts on our own mental health, our performance at work and our health – in other words, when we struggle in our relationships every aspect of our life can and will suffer.
Even though relationships are critical in our lives it seems there is still a stigma attached to seeking help with them. We try our best to cope and manage the best we can, but many of us would benefit from having a neutral, professional helping hand at times.
Relationships Scotland FM Tayside and Fife support people with a wide range of relationship problems. They work with individuals, couples, parents, families and children to reduce conflict, enhance relationships, improve communication and improve coping skills.
Whether you and your partner have come up against problems you cannot seem to overcome together or you would like individual support with an issue relating to your relationship, intimacy or sex, counselling services can be the answer.
Children's counselling is offered for ages 8 and over to give children a safe space to work through family issues, particularly parental separation or moving into a blended family.
Family therapy can help family members overcome issues together when relationships may be fraught and 'stuck'.
If you are a separated parent who finds it difficult to reach agreements with the other parent relating to your children, family mediation is a successful tool to support you. In fact, mediation can be appropriate in most circumstances where there is conflict between family members.
Where contact with children is in dispute, child contact centres are designed to help overcome difficulties. The centres are similar to a nursery setting except the children come to meet and spend time with the parent they don't live with, or other family members, in a safe, neutral, friendly environment, without the pressure of the parents meeting one another.
If you are interested in working with families in conflict to enable them to move forward, please consider joining the team as a family mediator. Relationships Scotland offer a comprehensive training package, and you can assist families to transform their lives – what a New Year's resolution that could be!
Find out more at the Relationships Scotland website.